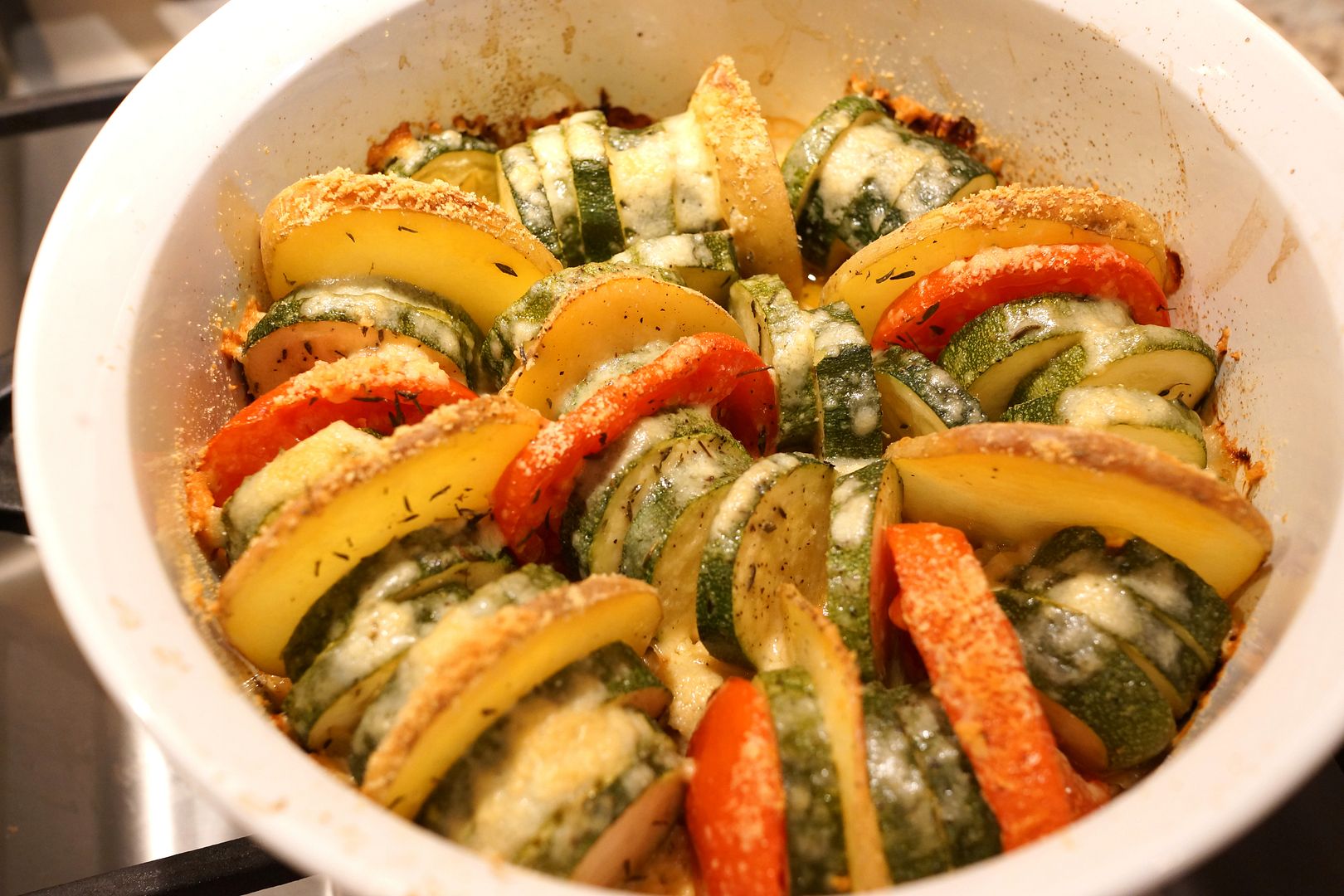 I saw a version of this recipe floating around Pinterest and decided it was a perfect way to use up a few veggies that I had. You could be creative and use your own amounts or types of vegetables. Other recipes made much larger bakes and since we're just a family of 4 a smaller portion worked perfectly for us. This recipe was easy and a success so I'll be making it again soon!
Zucchini Tomato and Parmesan Bake
Ingredients
2 tbsp olive oil (divided)
3 small yellow onions, chopped
3-4 cloves of garlic, minced (we LOVE garlic around here)
1 potato
3 small zucchini
1 large tomato
salt
pepper
thyme
1/2 cup Parmesan cheese
Directions
Preheat the oven to 375 degrees. Coat a baking dish (I used a 2 1/2 quart Corning Wear dish) with some olive oil or spray. Heat 1 Tbsp of olive oil in a large pan over medium heat. Add the onions and saute for about 8 minutes until translucent. Then add the garlic and cook for about 60 seconds until the garlic is fragrant. Spread the onion/garlic mixture on the bottom of your greased baking dish.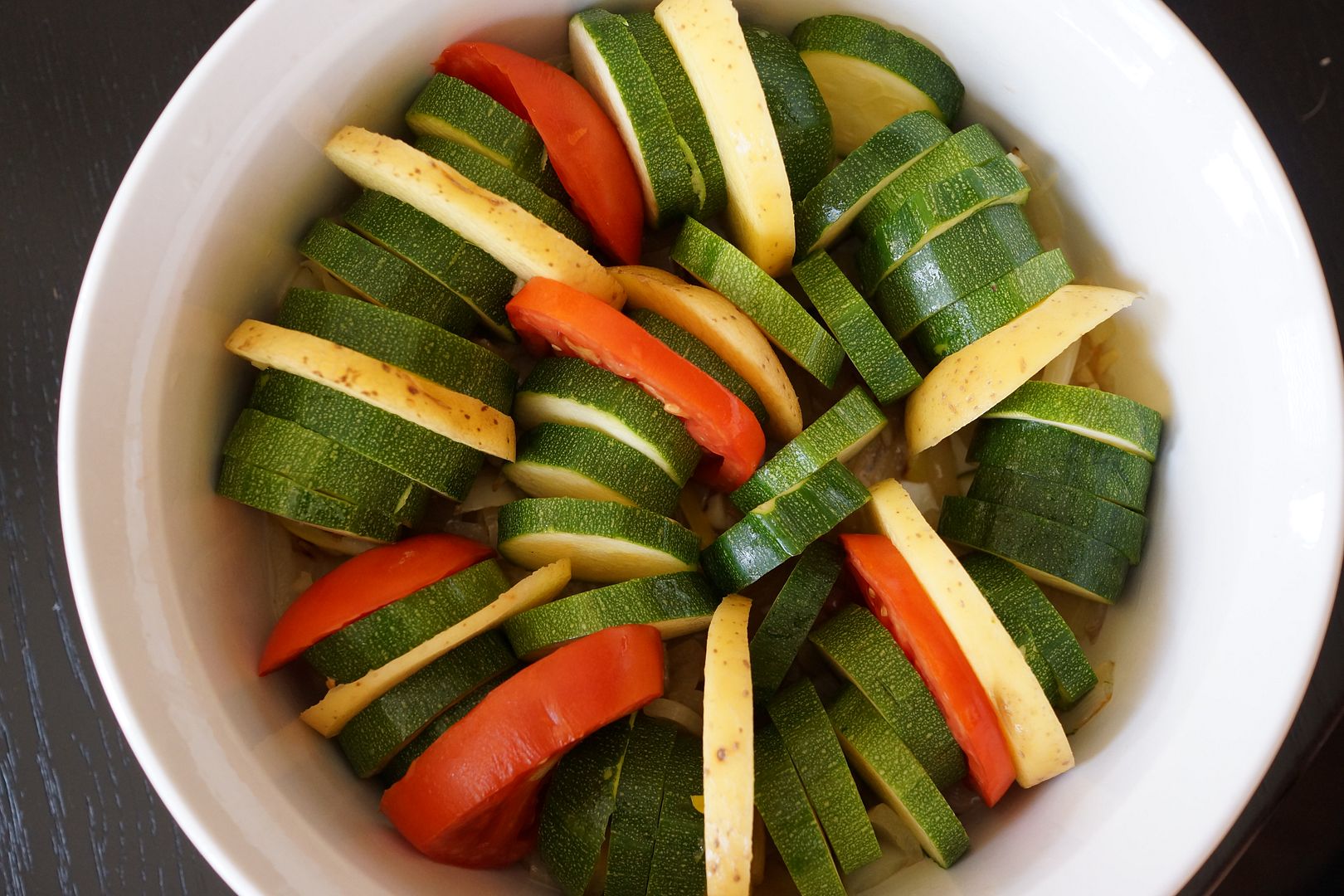 Slice the potato, zucchini and tomato in 1/4 inch thick slices. Layer the slices in rows on top of the onion mixture until they form a tight spiral (only one layer). Season with salt, pepper and dried thyme (to taste). Drizzle the last Tbsp of olive oil over the top. Cover the dish with tin foil and bake for about 35 minutes or until the potatoes are tender.
Uncover and sprinkle the Parmesan cheese on top and bake for an additional 25 minutes or until browned.
Serves 2-4