Another day another chicken recipe! But seriously we eat a lot of chicken around here. Right now my very popular (and oh-so-easy/healthy) Southwest Chicken Tortilla Soup is cooking in the crockpot for dinner and I'm about to share with you another wonderful recipe!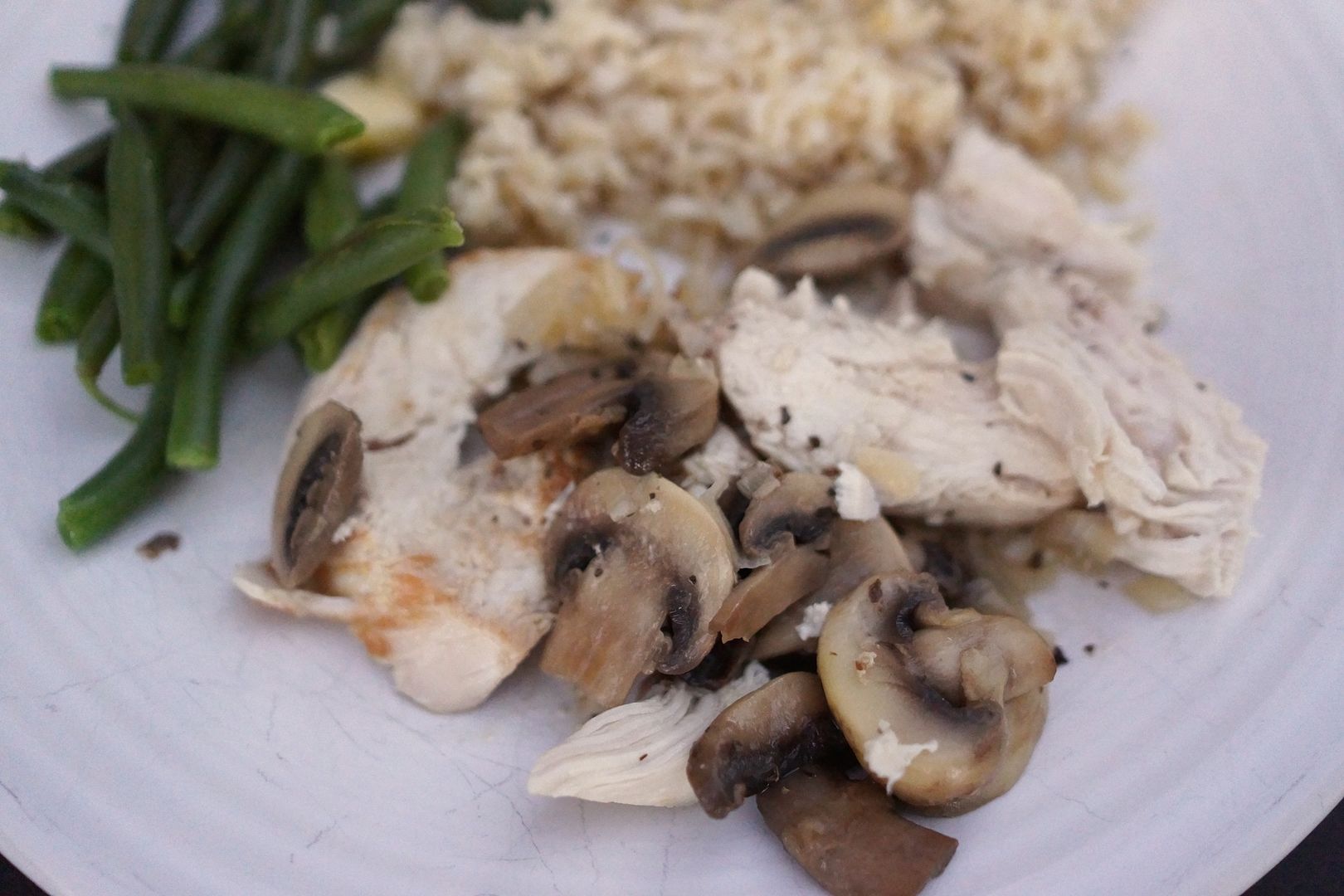 Last week I made this Champagne Chicken using my latest new friend, the cast-iron skillet/pan. Man I love this thing. Gifted to me a couple years ago from a friend I had NO idea how awesome it is until recently. You can move from cooking on the stove directly to the oven. Amazing.
This recipe is a little bit fancy and a lot yummy and is perfect for entertaining or just for feeding your family. My kids approved and I was happy to have leftover champagne to drink in celebration! ;) Since I was using bone-in chicken it is also a cheaper way to cook, even when using organic. I used a packaged cut up chicken from Trader Joe's and saved the drumsticks for another night.
Champagne Chicken
Ingredients
1 Tablespoon olive oil
2-4 organic chicken breasts or thighs (skin on, bone in)
sea salt and ground black pepper (to taste)
1 Large shallot (minced)
1 cup Brut Champagne
2 Tablespoon butter
1 cup sliced mushrooms
1 Tablespoon dried basil (or 2 tbsp fresh)
fresh lemon juice (to garnish)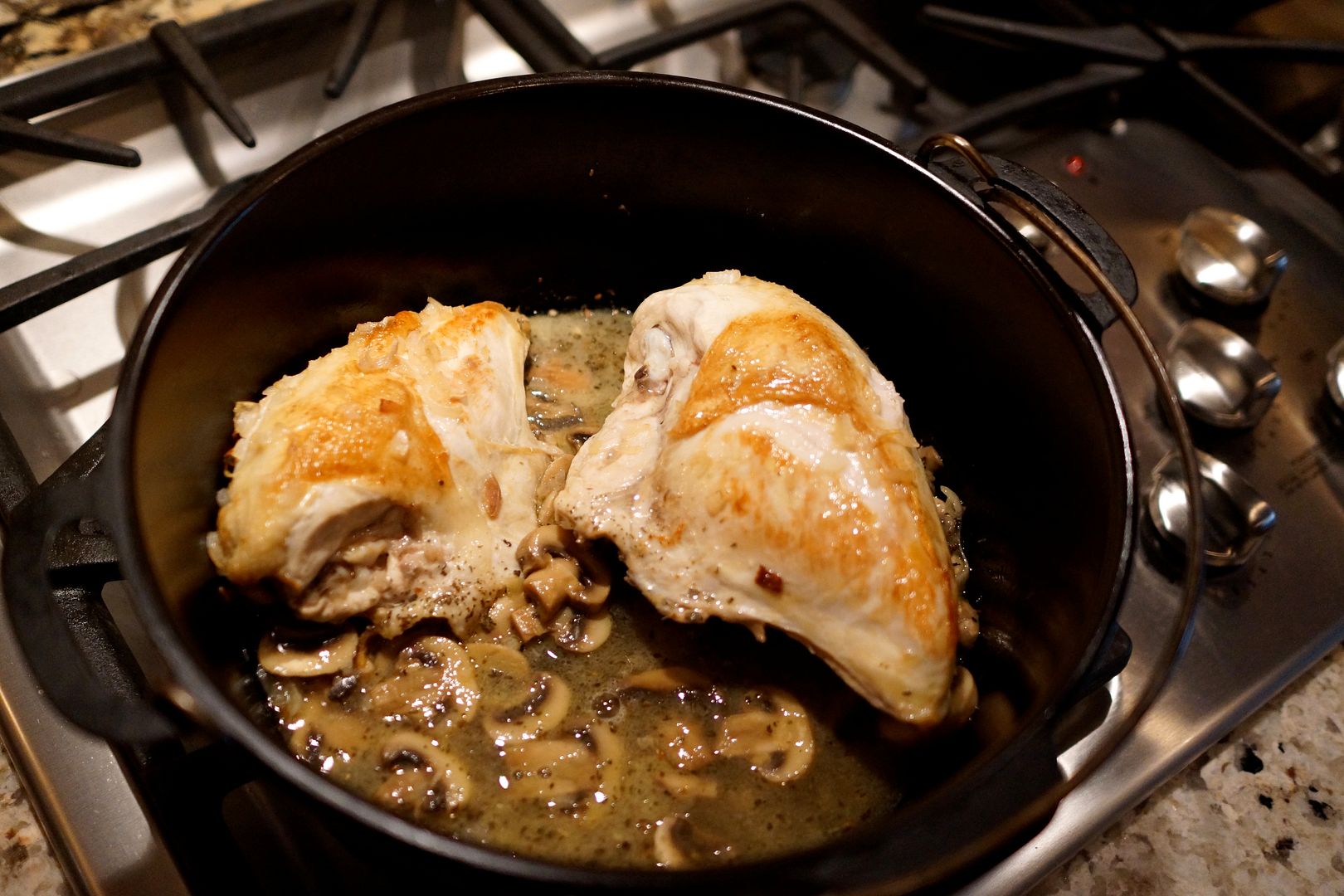 Directions
1. Preheat oven to 375 degrees. Heat olive oil in a large skillet. Add chicken to skillet and seer for 3 minutes on each side. Remove chicken, and place on a plate.
2. Remove pan from heat, and add shallots. Heat and stir for 1 minute. Add the Champagne and scrape bottom of pan to remove all of the cooked bits. Place the chicken back in the pan, baste with the champagne sauce and place in the oven. Bake for 25 to 30 minutes until thoroughly cooked.
3. Heat butter in a large non-stick pan. Add the mushrooms and cook for 5 minutes. Remove chicken from oven, and add the sauteed mushrooms. Stir in the basil and drizzle with lemon juice.
I served it with brown rice and green beans.