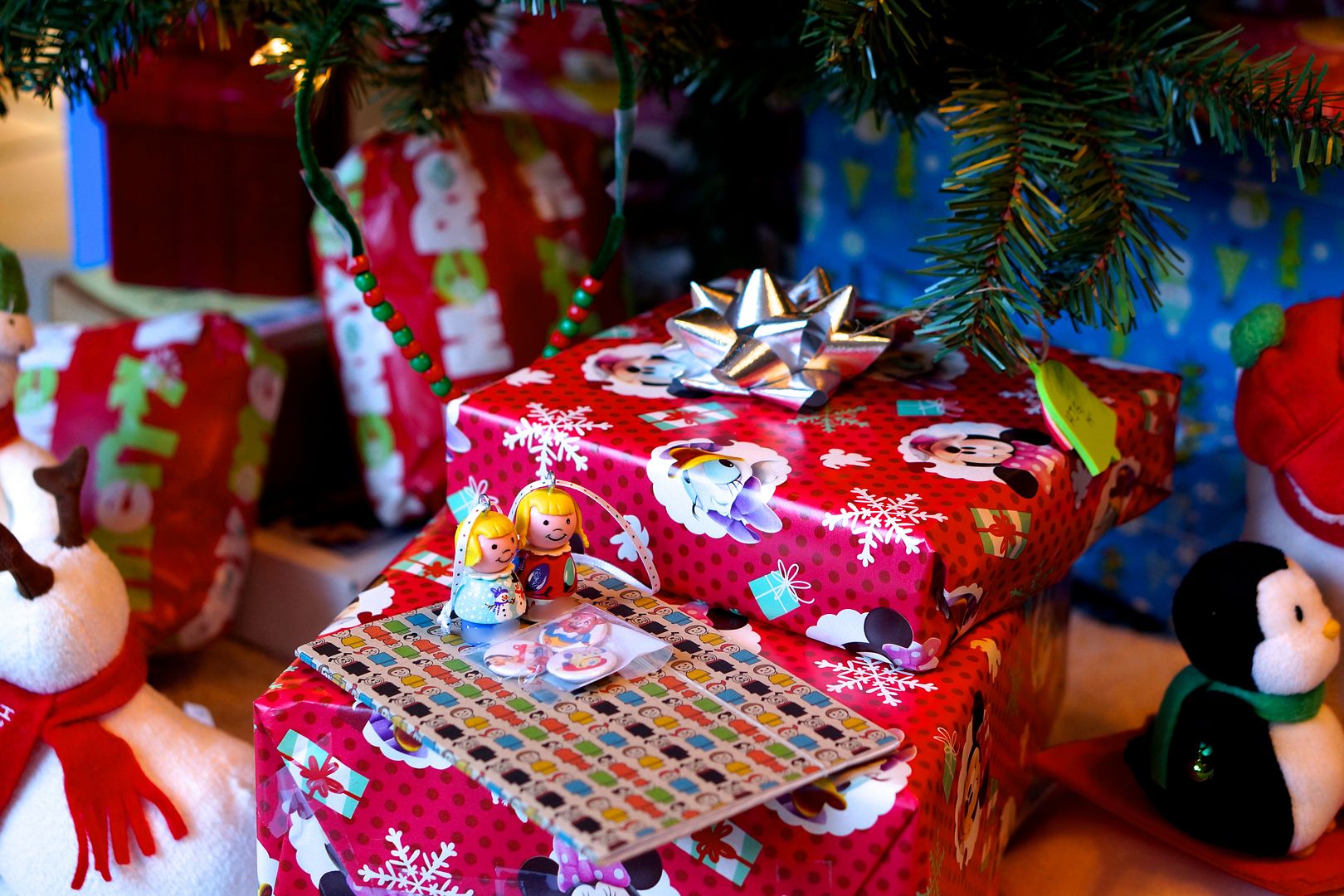 It's less than a week until Christmas so I thought I'd share some of my favorite Fisher Price themed giftable items! You know, in case you have time to rush order them for Christmas presents. Or better yet, order them for yourself. :)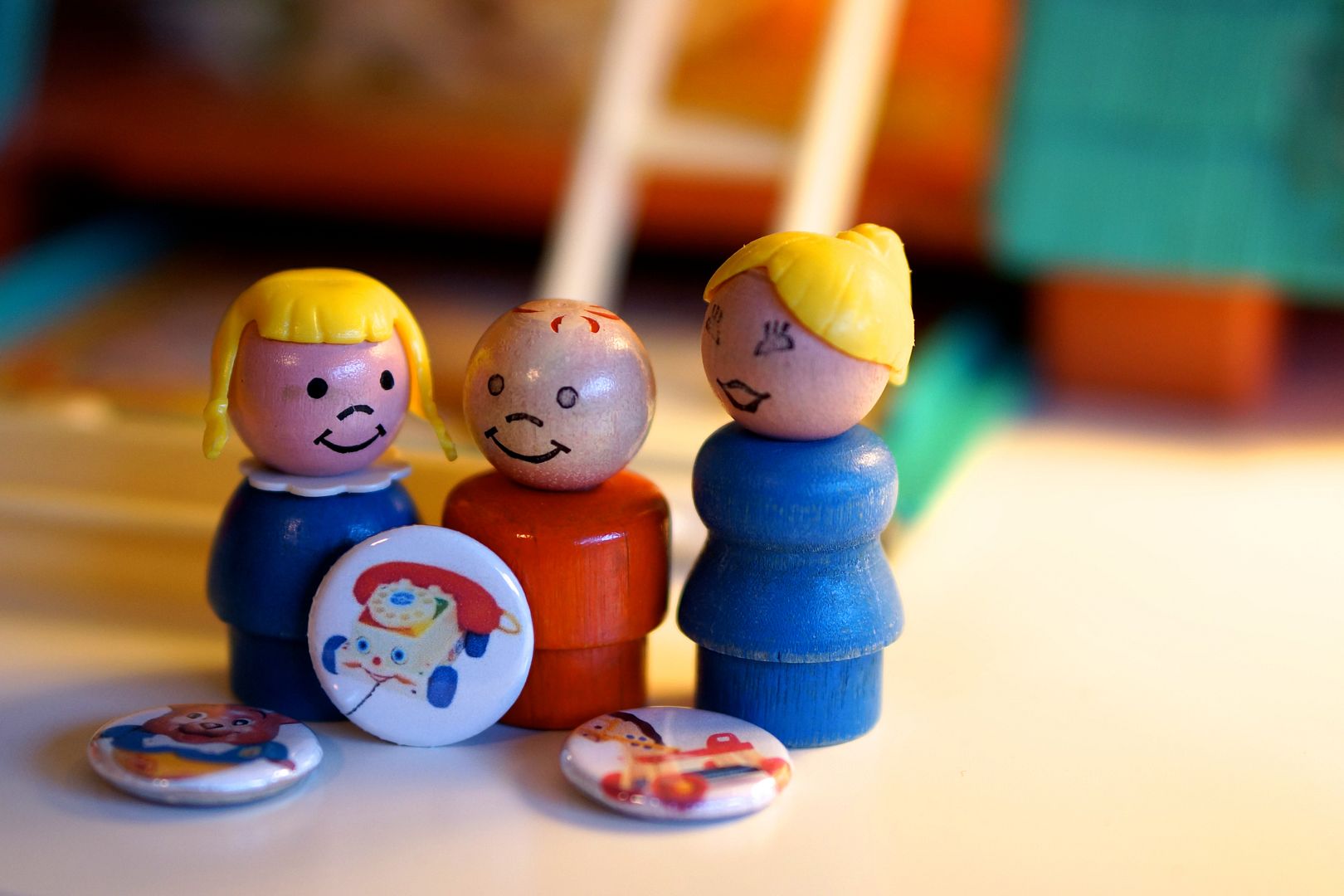 First up some teeny tiny pins with vintage Fisher Price toys on them. How cute are these? I put them next to FPLP figures so you could see their size. I found them at an Etsy shop called The Escape Artist. For only $3.50 (plus s/h) I received these three adorable little pins!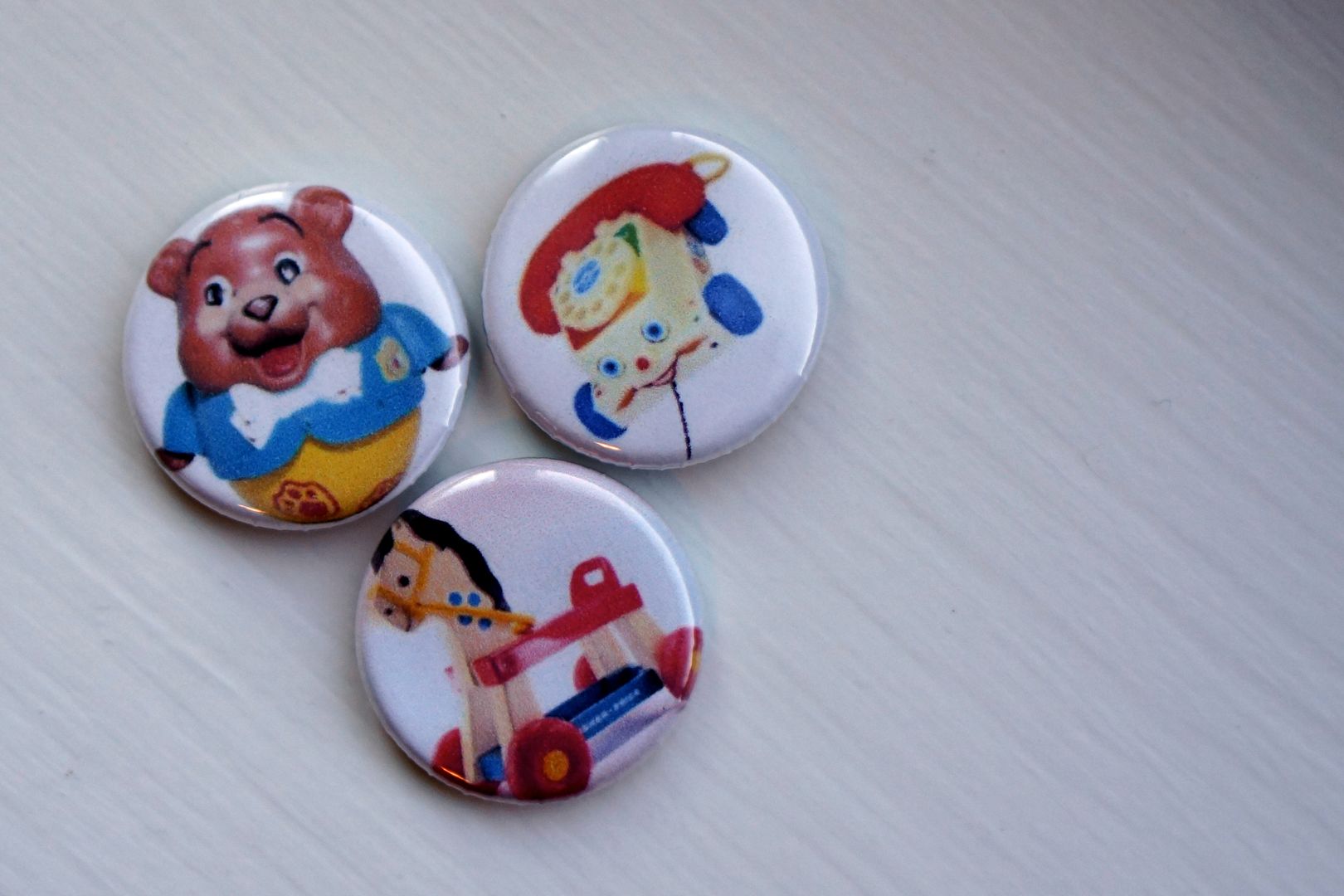 The little pins show the familiar Riding Horse #978, Chubby Cub #164 and Chatter Phone #747.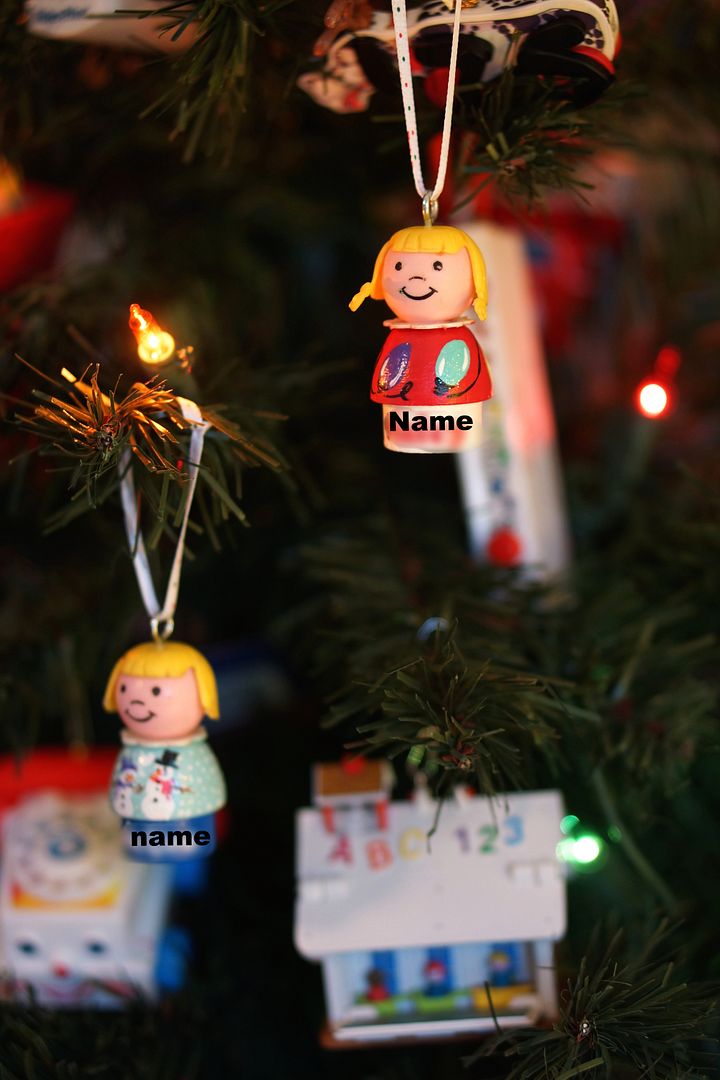 Next up Christmas ornaments! I ordered these embellished and personalized LP ornaments from thatmakemejoy, another Etsy shop. She makes LP figures into holiday themes like snowmen, gingerbread men or just people wearing holiday clothes. :) She also personalizes the figures with names, dates or messages. Mine look quite lovely with my girl's names on them, but I edited it out for this post. You'll just have to take my word for it. They range from $10-16 each and she ships very quickly and also offers priority shipping.
Last but not least I'm sharing my favorite little notepad. How cute is this? It was also from an Etsy shop, FBR Boulevard. I see that the shop is now called Taggedforthelight and although this notebook isn't listed you could contact the seller to see if she still makes them. :)
So there you go. Presents for you or the vintage Fisher Price loving person in your life.