Christmas is over and we didn't get around to making our "gingerbread house" until Monday night. However, it's perfect this year because we bought the Frozen Castle Kit which basically can be used anytime in the winter, am I right? :)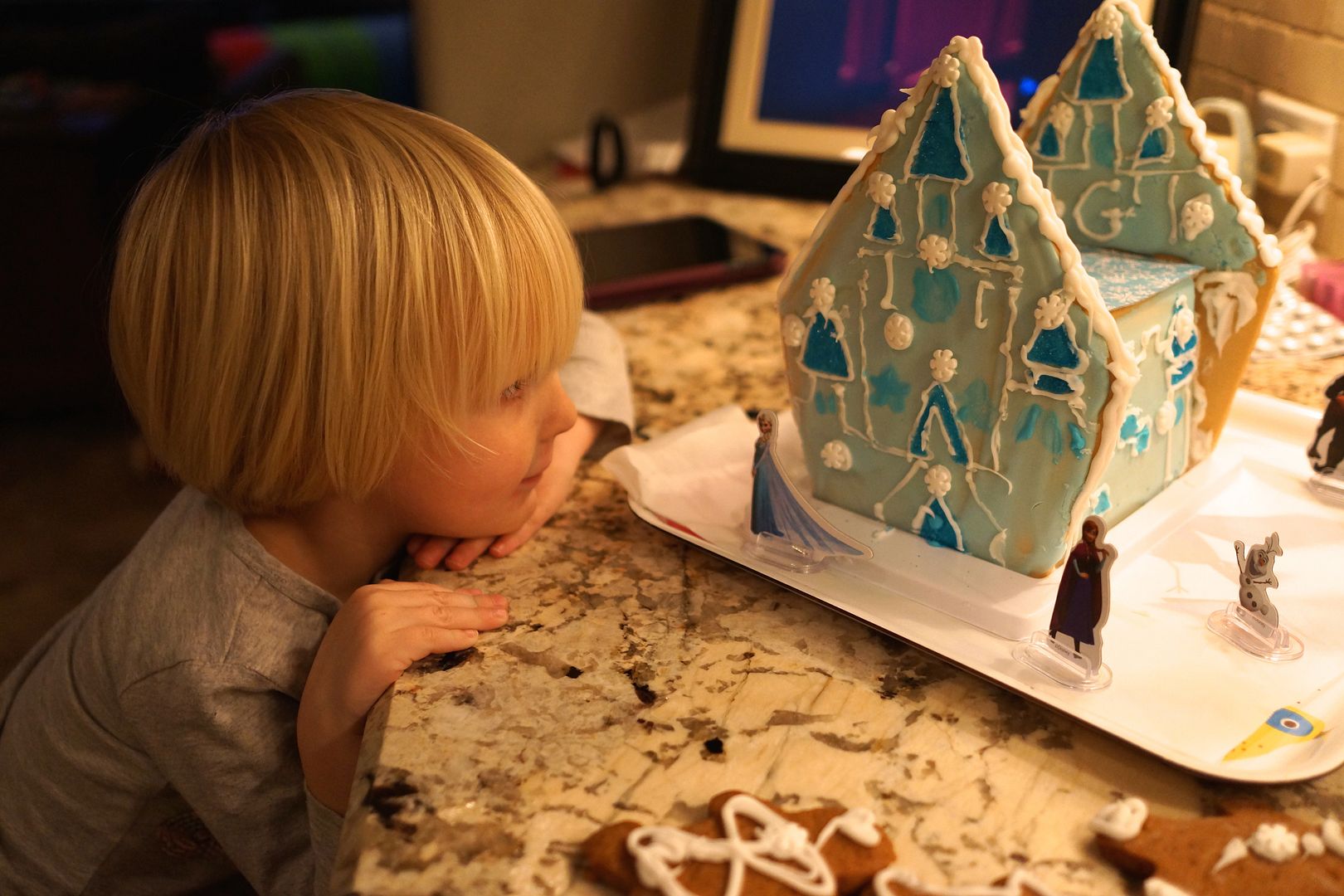 Look what we made! Isn't it beautiful?
It was a pretty easy kit but did require adult and child participation, which is perfect for my 3 & 7 year olds. We frosted, "painted" (using an included paintbrush and frosting) and decorated.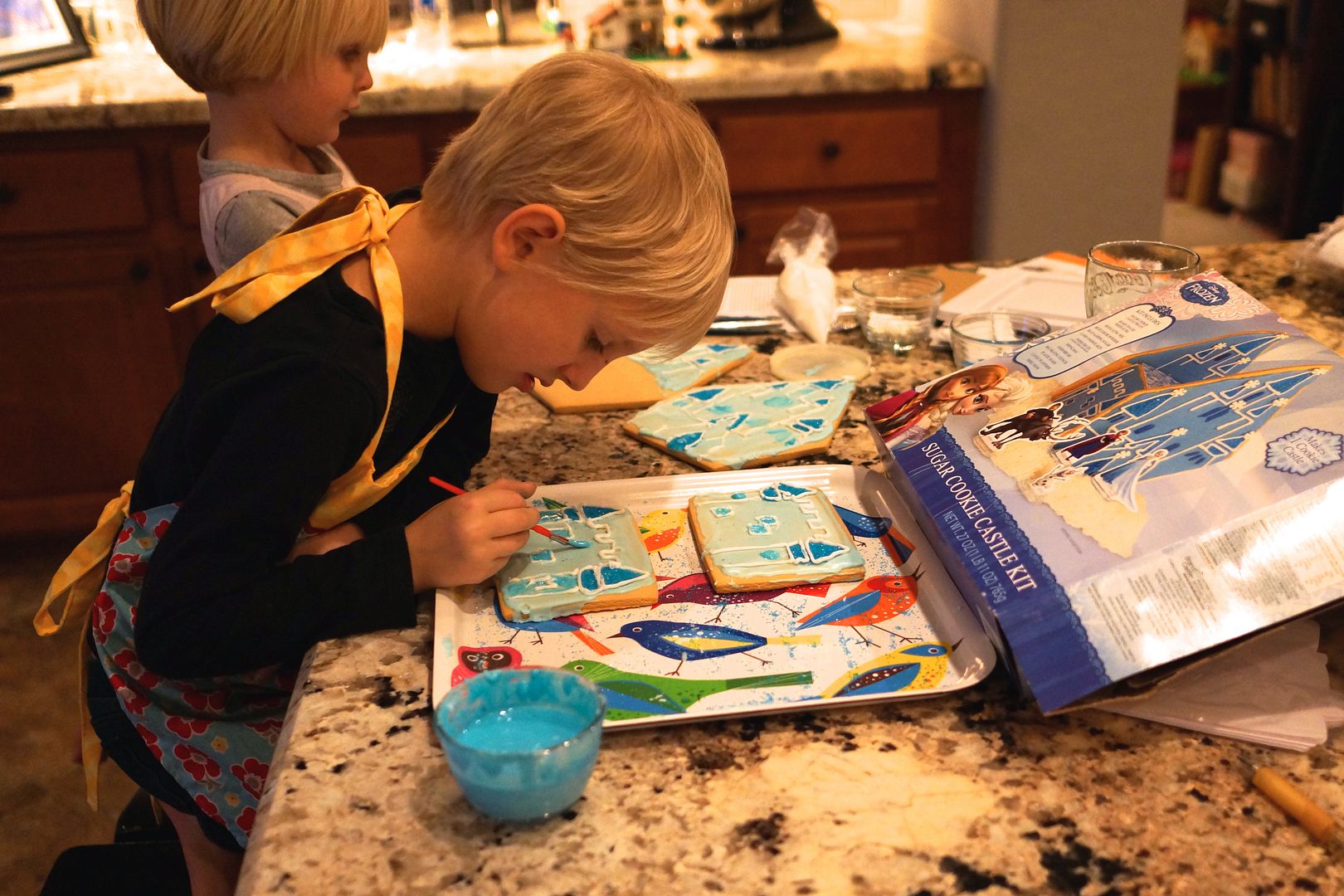 And it turned out pretty well if I do-say-so-myself. :) I believe it's edible (huge sugar cookies) but I'm not sure if it will taste good after a few days on our counter. I'll let you know.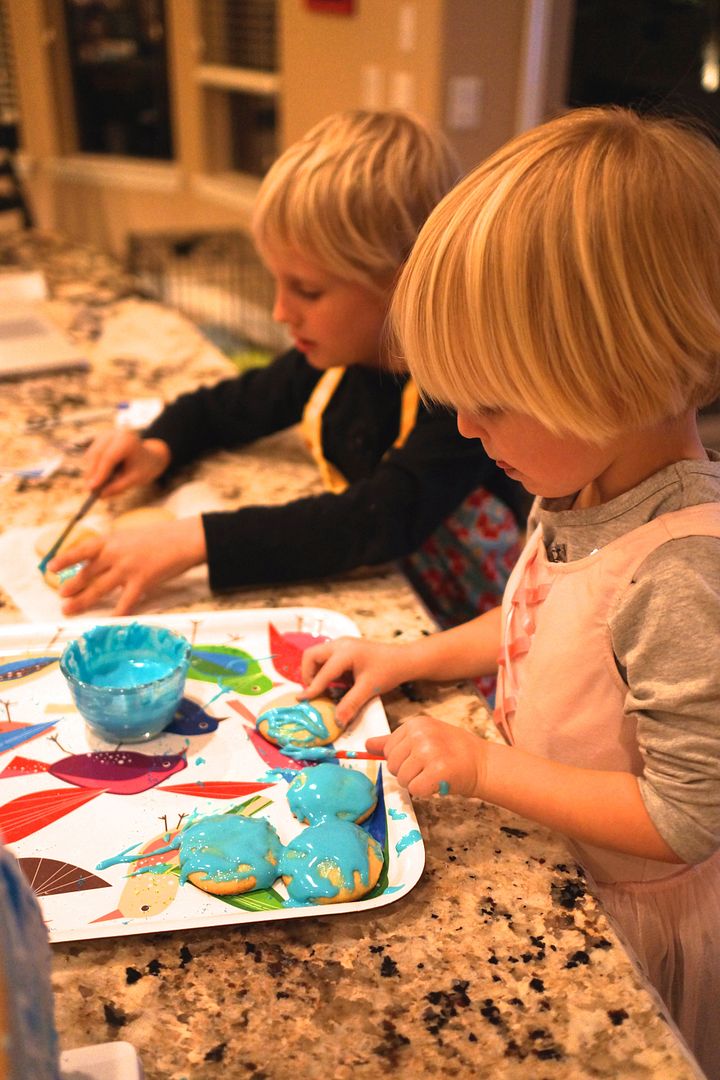 We even had frosting left over to decorate our "frozen" cookies and gingerbread men. Win win!
We may never make a normal gingerbread house again.