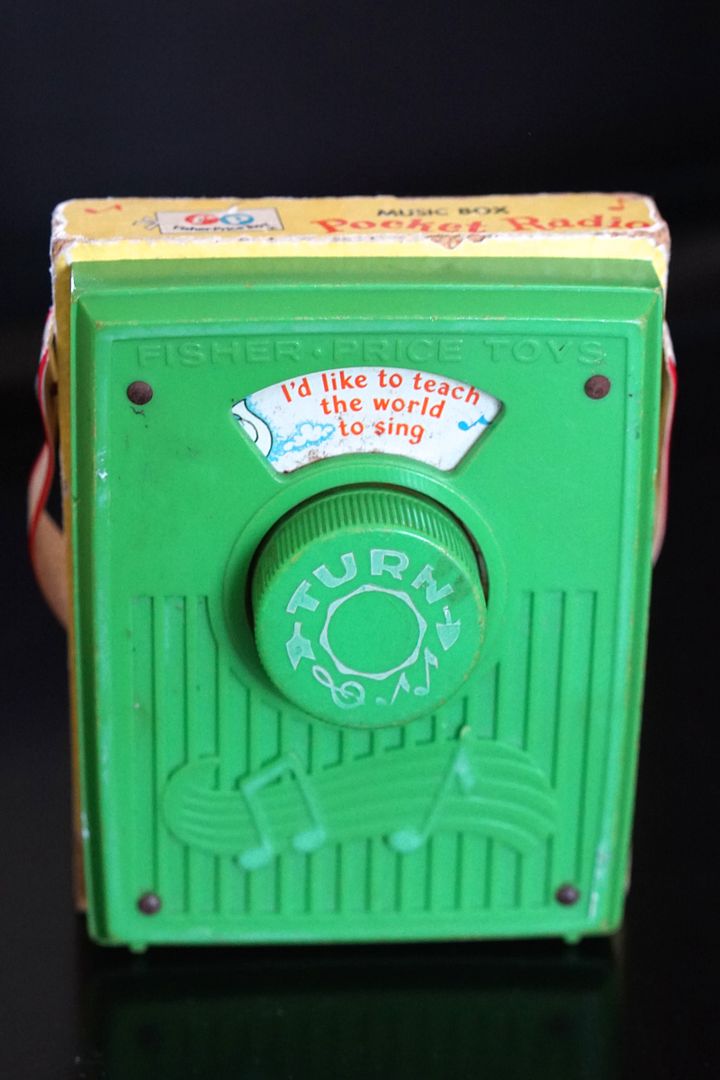 In honor of St Patrick's Day yesterday I thought I'd share a green toy for Fisher Price Friday. :) It's the Pocket Radio Music Box I'd Like to Teach the World to Sing #766 made between 1977-1978.
Although I did not have this toy as a child it was from my time (made the year I was born) and the song brings back many memories. I recall singing this very song in a Community Theater production with a bunch of other kids in middle school. Ah memories.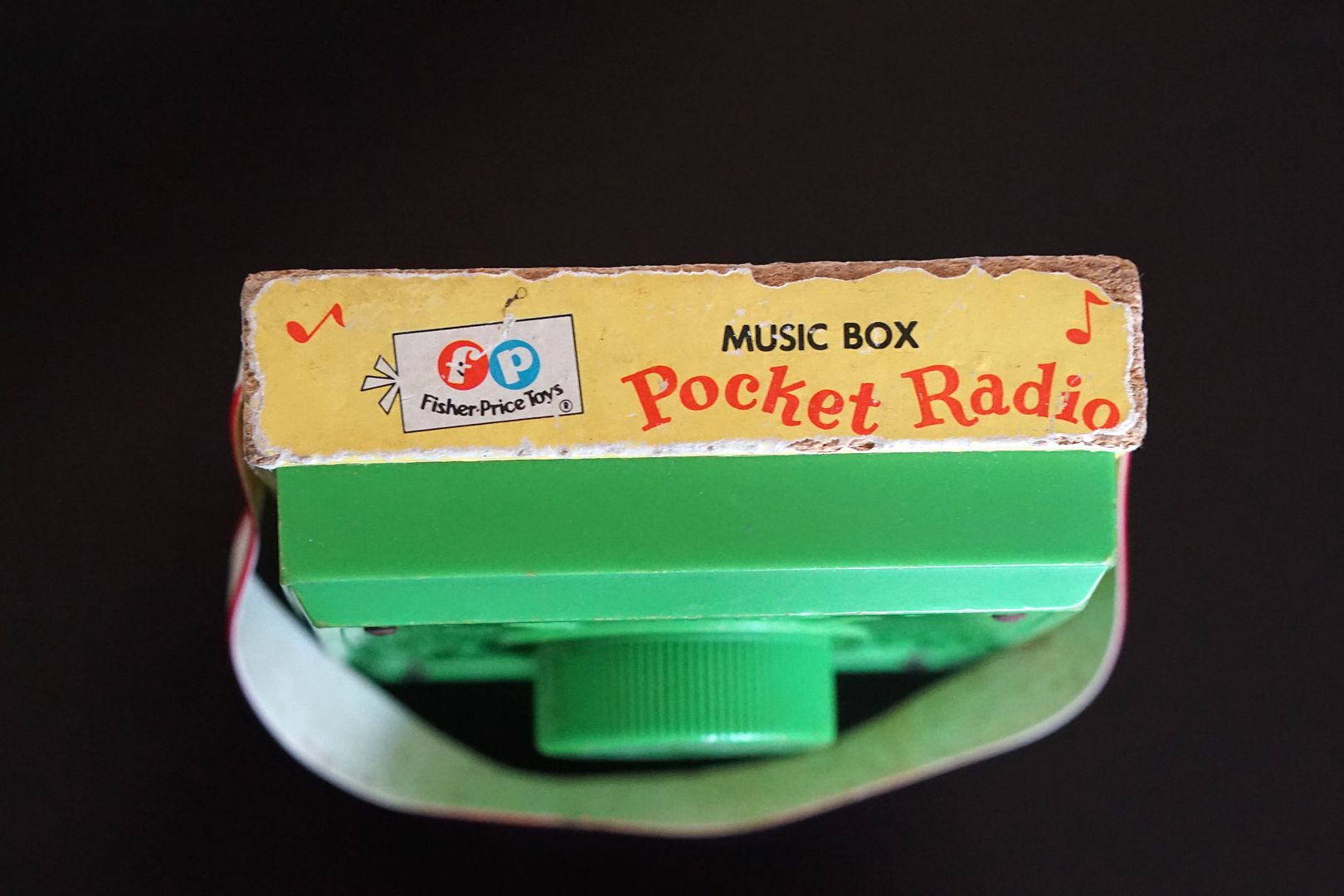 The music box has a green plastic front and the wooden back is covered with mostly yellow lithographs. It is held with a white and red vinyl strap.
The left side of the box has pictures of flowers, a tool box (with handsaw), a bumble bee and a bright sun. The right side shows a beehive on a bench (handy) and a few bees buzzing around.
The pictures that scroll across the screen as the music plays include a pink house that has the sign "Love" on it having the roof repaired, a happy earth, children singing, the beehive with a bee keeper, another happy singing earth being kissed by white doves (I kid you not) and also the words "I'd like to teach the world to sing".
It's a very hippy, earth-hugging kind of toy!
I'd like to build the world a home
and furnish it with love,
and snow white turtle doves.
(Although I won't blame you if you sing in your head: "I'd like to teach the world to sing in perfect harmony, I'd like to buy the world a Coke and keep it company. That's the real thing." when you hear the music).
For More Music Boxes Check Out: