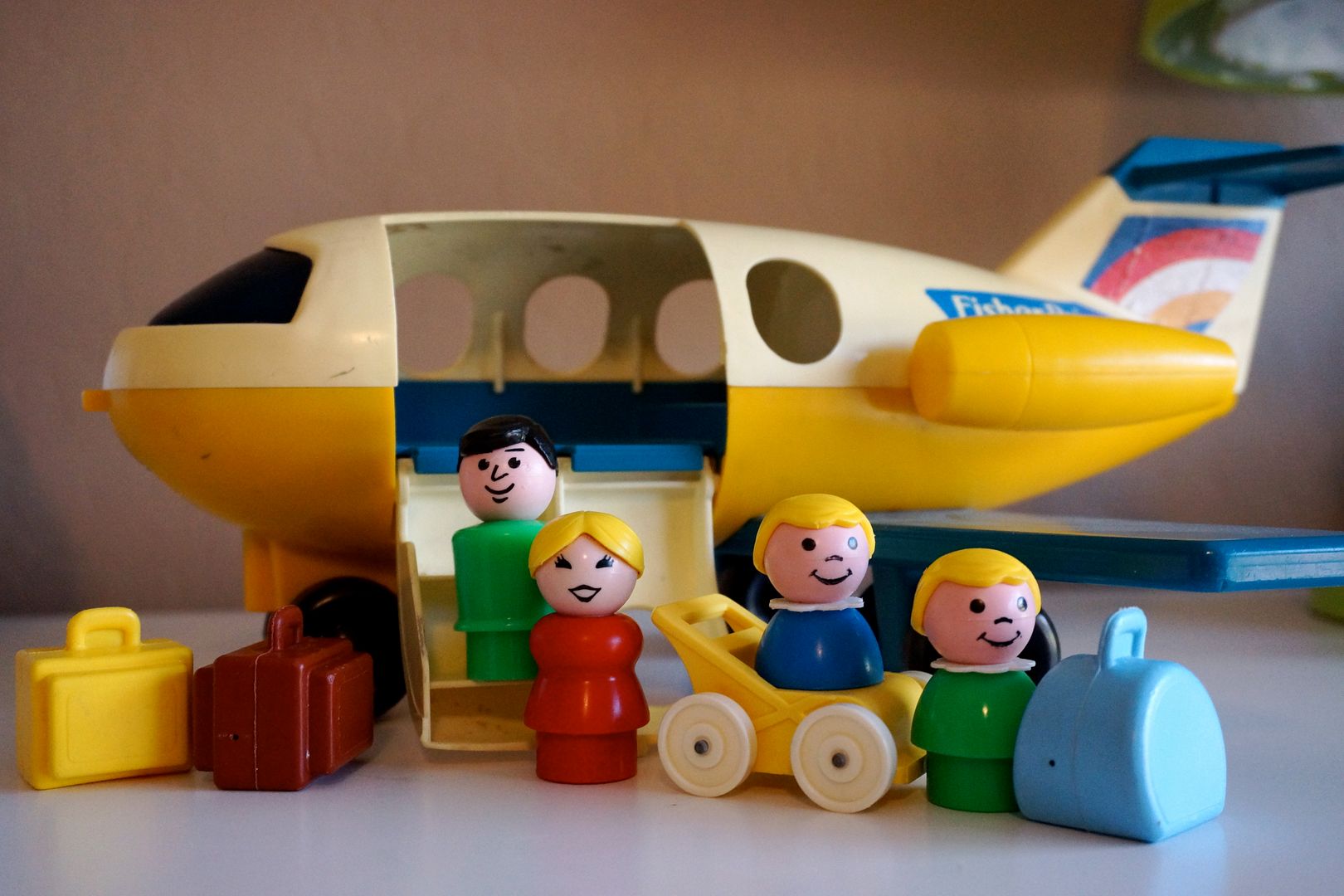 Yes, it's true. I'm on vacation and taking a week off of my Fisher Price Friday vintage toy review. This is actually the first week in well over a year that I've taken off. I must have too many toys, ha!
Speaking of taking off, this photo has pieces from the Play Family Jetport #933 and the Play Family Nursery Set #761.
See you next friday!