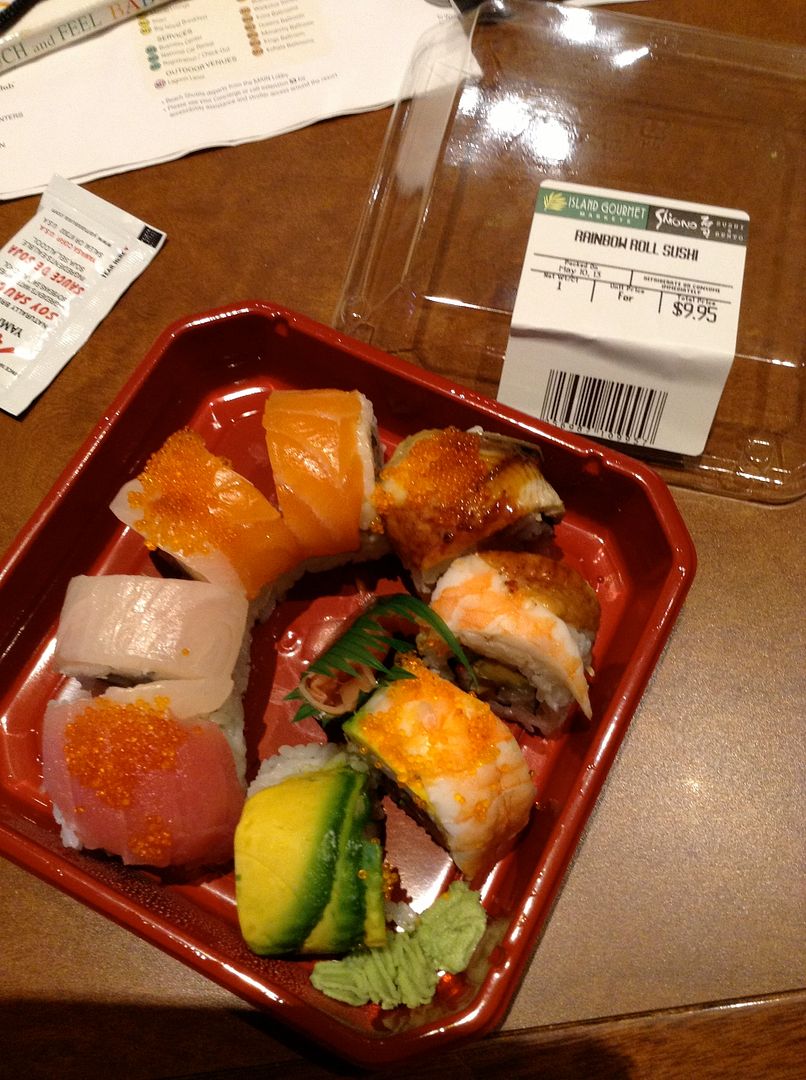 One of my favorite parts about visiting Hawaii is the great food, especially fresh sushi.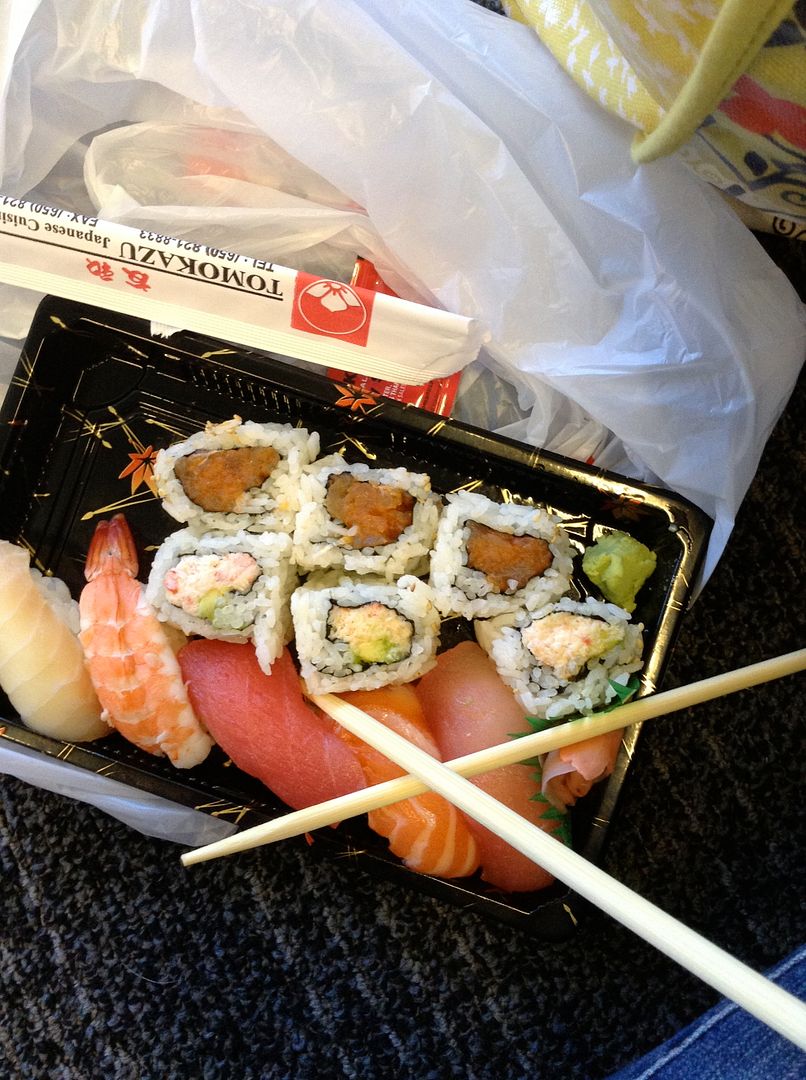 Although I have to admit that I ate my favorite sushi before I even arrived in Hawaii. I had this lovely lunch in the San Francisco Airport on a layover. It was so fresh!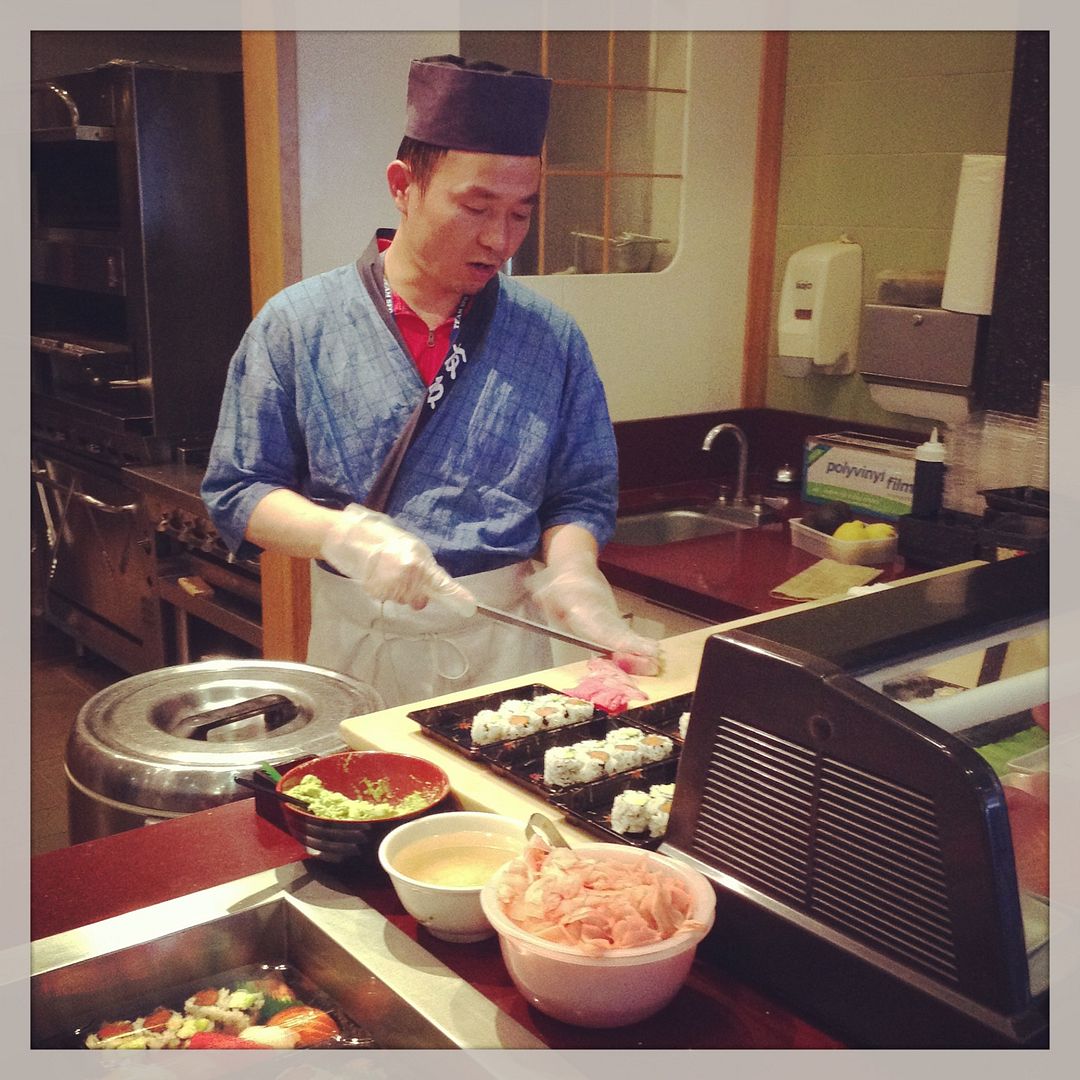 Here he is making the sushi, right in front of me. In the airport. Have you ever heard of such a thing? I was quite impressed. :)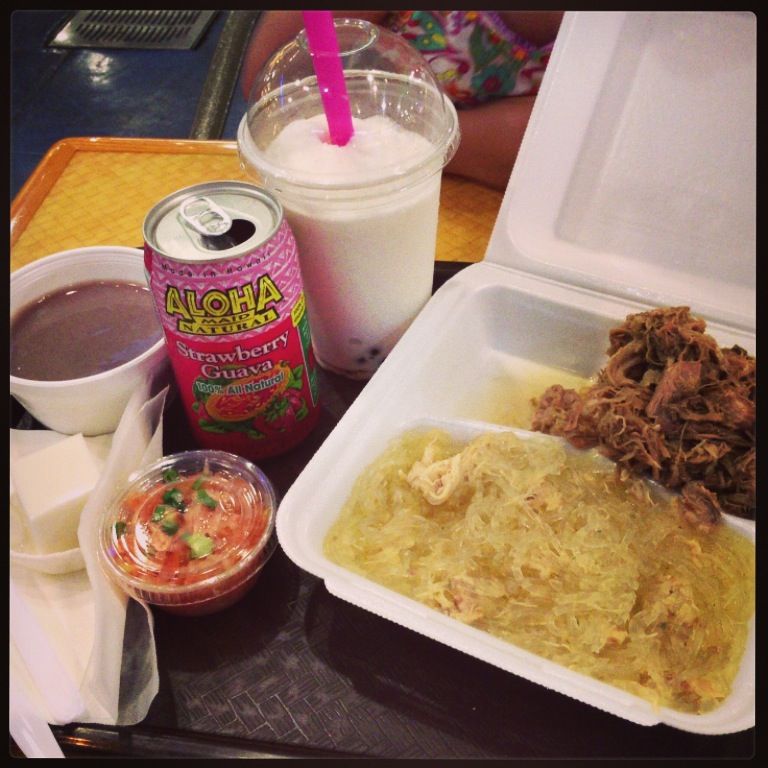 On my last day I had the most wonderful local plate lunch of Hawaiian food. It included kalua pork, chicken long rice, lomi lomi salmon, haupia pudding and even some poi. Not sushi but onolicious!
Are you hungry yet? ;)