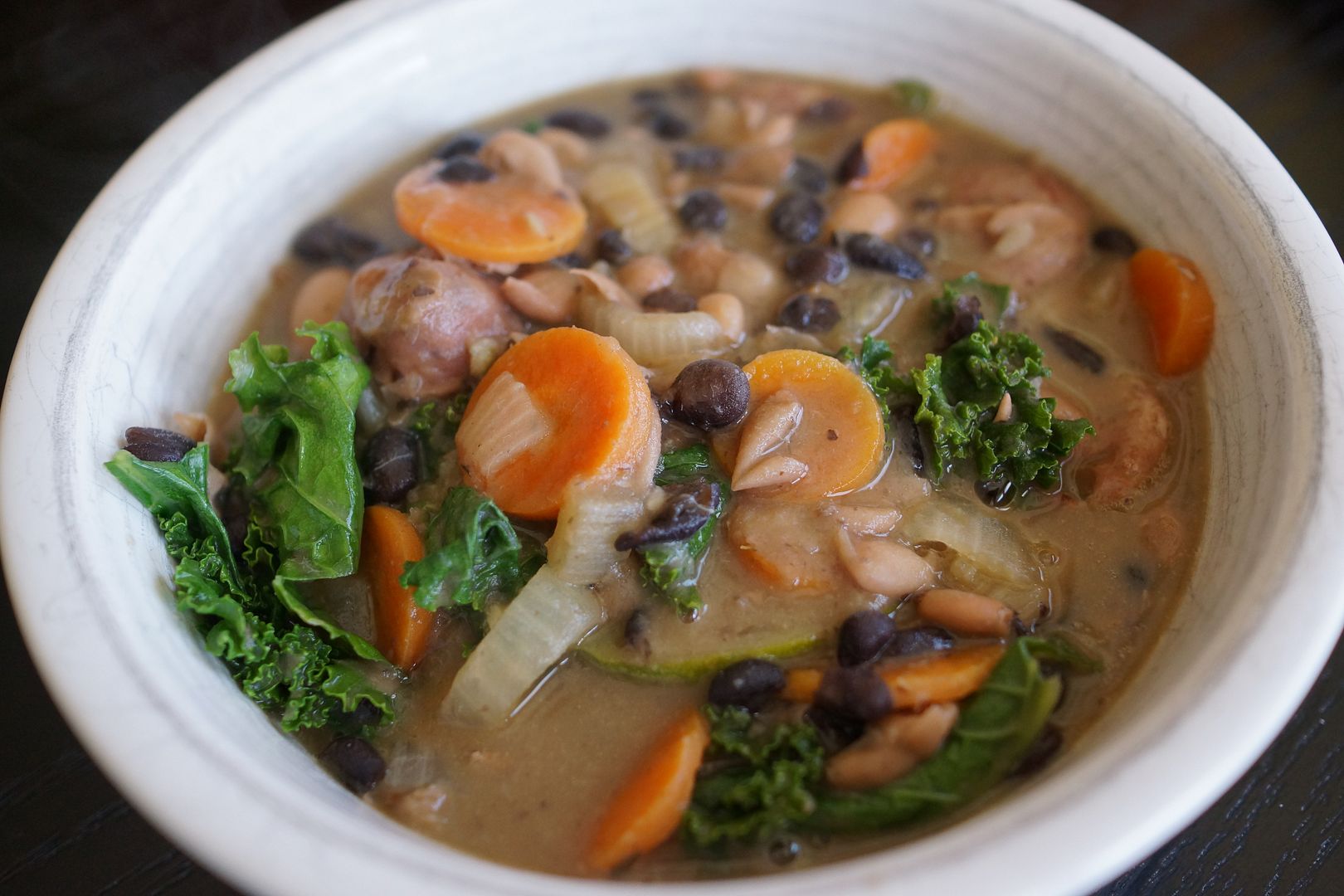 It's a lovely overcast and slightly rainy morning here in the desert so I thought I'd share a soup recipe. :) It will be over 100 today but it looks cold outside so that's close enough for me! I made this soup recently after we'd had too many fast-food, starchy, not enough vegetable meals in a row. My body was calling out for kale and this is what I made. I adapted a few recipes that I found online to make my own! I used chicken sausages from Costco (they look like big hot dogs) but you could use kielbasa or another type of sausage. I use beans that I've frozen ahead in 2 cup portions, look
here
for directions on making dried beans ahead in the crockpot!
Bean, Kale and Chicken Sausage Soup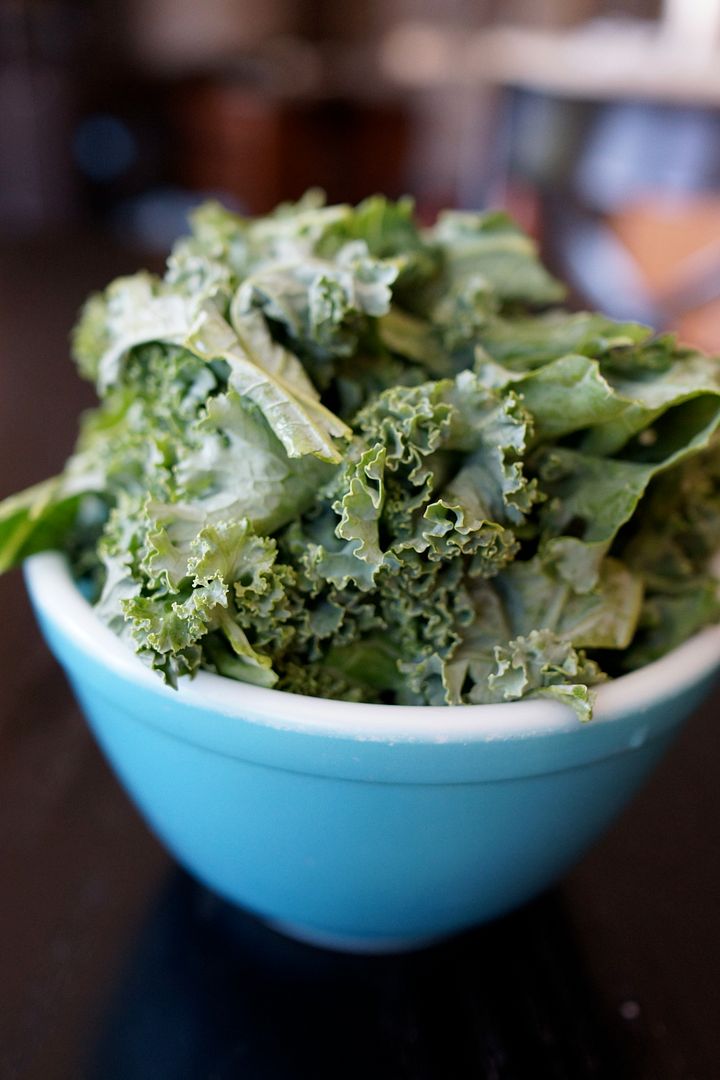 2-3 apple chicken sausages (I use Chef Bruce Aidells from Costco)
1 Tbsp olive oil
1 large onion, diced
2 large carrots, diced
2-3 clove garlic, pressed through a garlic press
2 small zucchini, sliced
1/4 tsp red pepper flakes
1/2 tsp dried thyme
1 box chicken broth (32 oz)
2 cups black beans (or 1 can)
2 cups pinto beans (or 1 can)
1/2 head kale, center ribs removed and discarded, leaves washed and chopped (around 2.5 cups)
Slice the sausage into 1/4" rounds. Heat olive oil in bottom of soup pan over medium heat until hot, but not smoking. Add sausage in a single layer and brown on one side, around 2 minutes. Flip and brown the other side. Remove sausage with a slotted spoon and set aside. Add onions to pan and saute, stirring to scrape up the bits left by the sausage, until the onions are nice and soft, around 5-8 minutes. Add garlic cloves, red pepper flakes, and thyme. Saute for 1 minute. Add in carrots and zucchini and continue to saute until vegetables have softened slightly, around 7-10 minutes longer. Add chicken broth, beans, and reserved sausage to pot. Bring to a simmer, and simmer gently for 15-20 minutes to allow the flavors to come together. Add in the kale, stirring until it wilts, approximately 3 minutes. Check for seasoning and add salt and pepper, if desired.
We added Parmesan cheese to the top of our soup, especially my 5 year old's portion. :)