My oldest daughter started school today. She is a proud 1/2 day Kindergartner and couldn't be more excited!
I wanted to start some family traditions to celebrate the milestone of starting school and to mark the start of a new school year. This is especially difficult around here since we start SO early. For goodness sakes it was 104 degrees outside! Where I grew up fall was at least making an attempt at starting and it was mid-September.
But I digress.
Last night we had a special dinner where my daughter got to pick out what we ate. She choose her favorites; beef roast, quinoa (!!!!) and peas with a popsicle for dessert.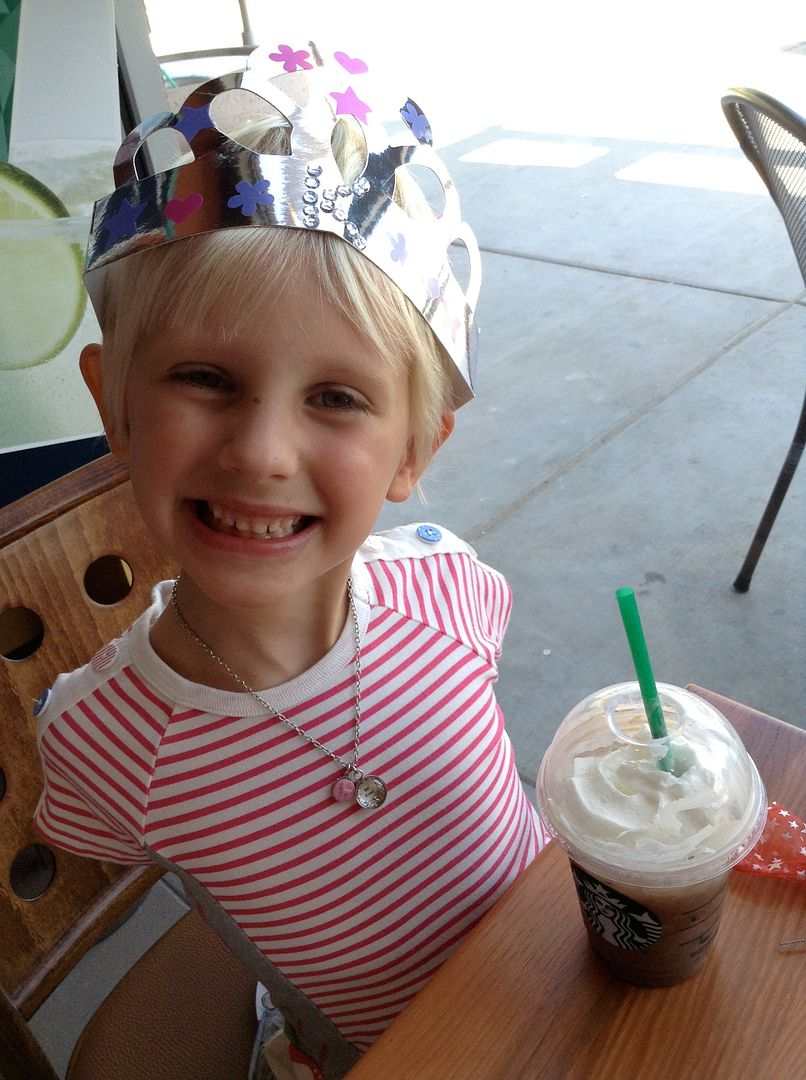 This morning I took the girls to Starbucks and she had a iced chocolate milk while we talked about school. I asked her the following questions and wrote them down for her baby book. I plan on asking these questions for the next few first days of school:
1. What are you most excited about?
2. What are you most nervous about?
3. What do you hope to learn this year at school?
I would also add the name of her teacher but she doesn't have one yet (!!!, they're trying to hire one).
When she gets home I will ask her:
1. What are the names of your new friends?
2. What was your favorite part about school?
3. What did you learn today?
I made her a crown to wear this morning with a K in sparkles. I had her decorate the crown with stickers before we left the house this morning. I intend on making a crown each year to wear at the dinner before school starts or a special morning outing to celebrate starting school!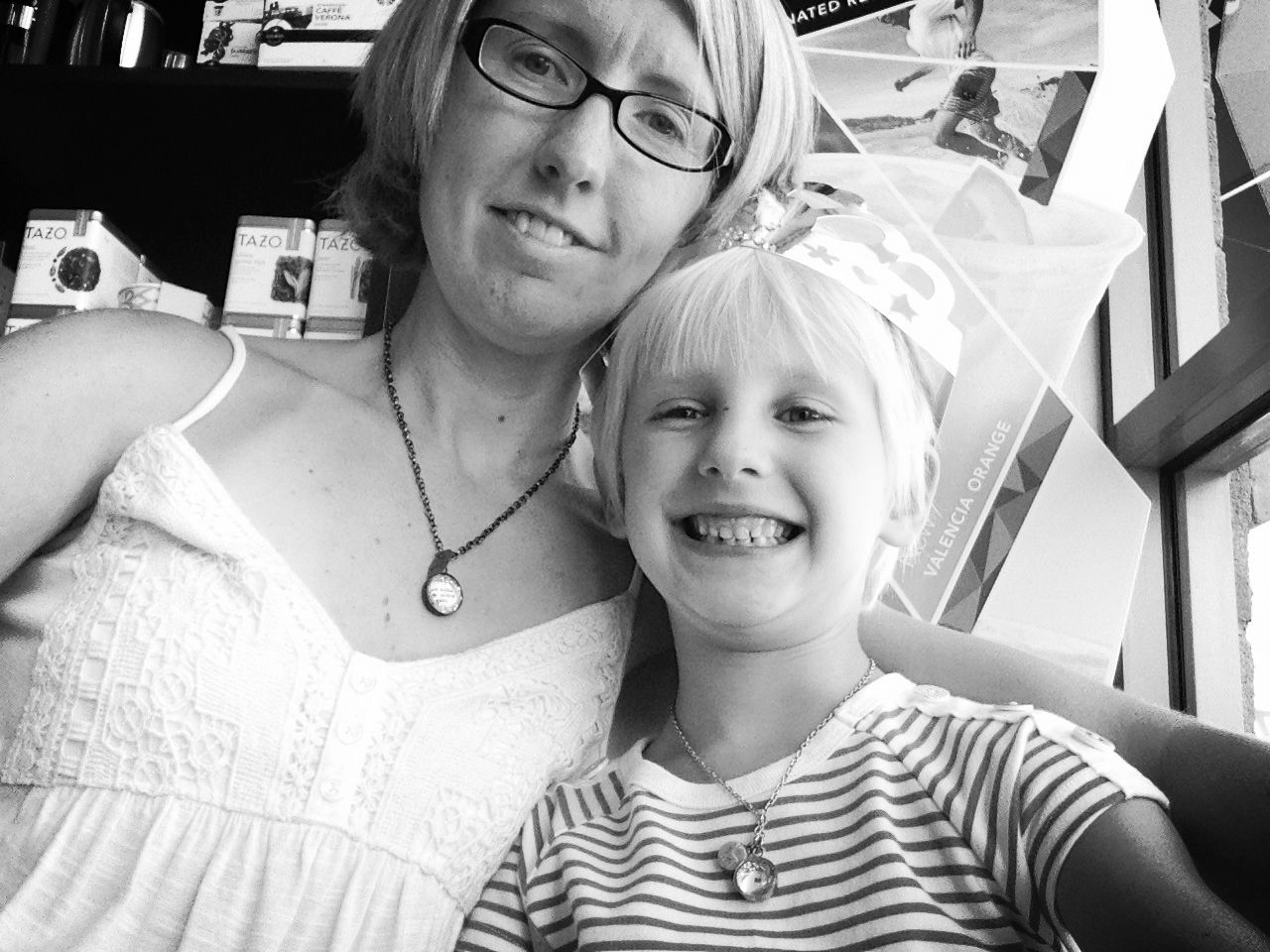 Then I gave her a special gift, it's a necklace and I have one of the same type. I told her that she can wear it today and if she misses me or home she can hold her necklace and know that I've got one on too. I said if I got sad and missed her I'd do the same.
Her necklace said "So Deer" and has a little deer charm. We talked about the different meanings of deer/dear and how she is so special to me.
My necklace says "she makes each minute count" with a clock charm. I told her that she will be learning so much and making each minute at school count. Also that I'll be counting down the minutes until she comes back home again. :)
Another idea for a school day present/transitional item would be matching bracelets, socks or superhero/character pins (the last two would work for boys also).
Our family walked her to the bus stop in the 104 degree heat (sheesh!) and she happily climbed up into the kindergarten bus. I can say that although I've teared up here and there getting closer to her starting school I was able to keep it together this afternoon.
Her little sister insisted on wearing a "pack-back" to the bus stop just like big sister. She waved at her as she got on the bus and then promptly told me "no nap". Great.
Here is little sister and a neighborhood friend. They'll be on that bus in only 3 more years!
linked to:
made by you mondays