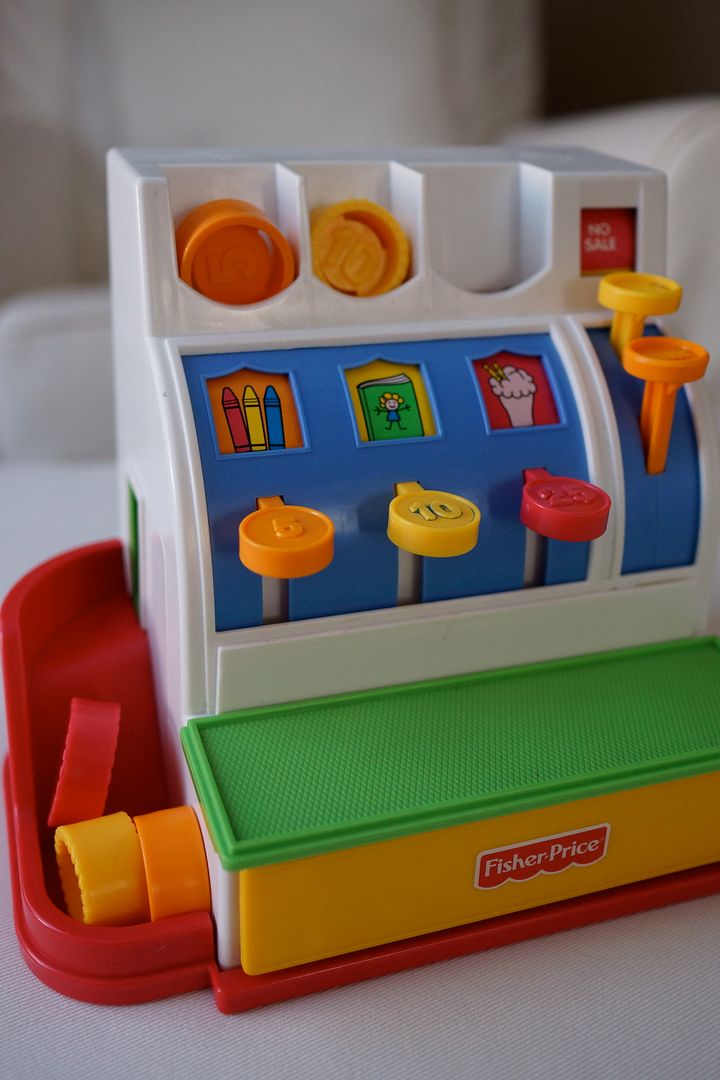 This week on Fisher Price Friday it is the new reproduction version of the Cash Register #2044. The original version of the classic FP register was made between 1991-1994. Like prior versions it is designed for 2-6 year olds. It has the same basic function as prior sets, just different colors and decorations. We already had the Cash Register #926 and my girls decided to keep this newer version instead.
Up until recently this version was currently for sale on the Fisher Price website. I'm including a description on FP Fridays because it is such a close reproduction that it initially fooled me. I had no idea it was a repro!
The main way to tell the difference is in the FP logo on the drawer. The 1990's version had Fisher Price written in blue in rather large letters. The repro has the red/white FP logo as seen in my photo.
Unlike prior versions there are no lithographs on the sides or back of this register. Just bright primary colors against a white base.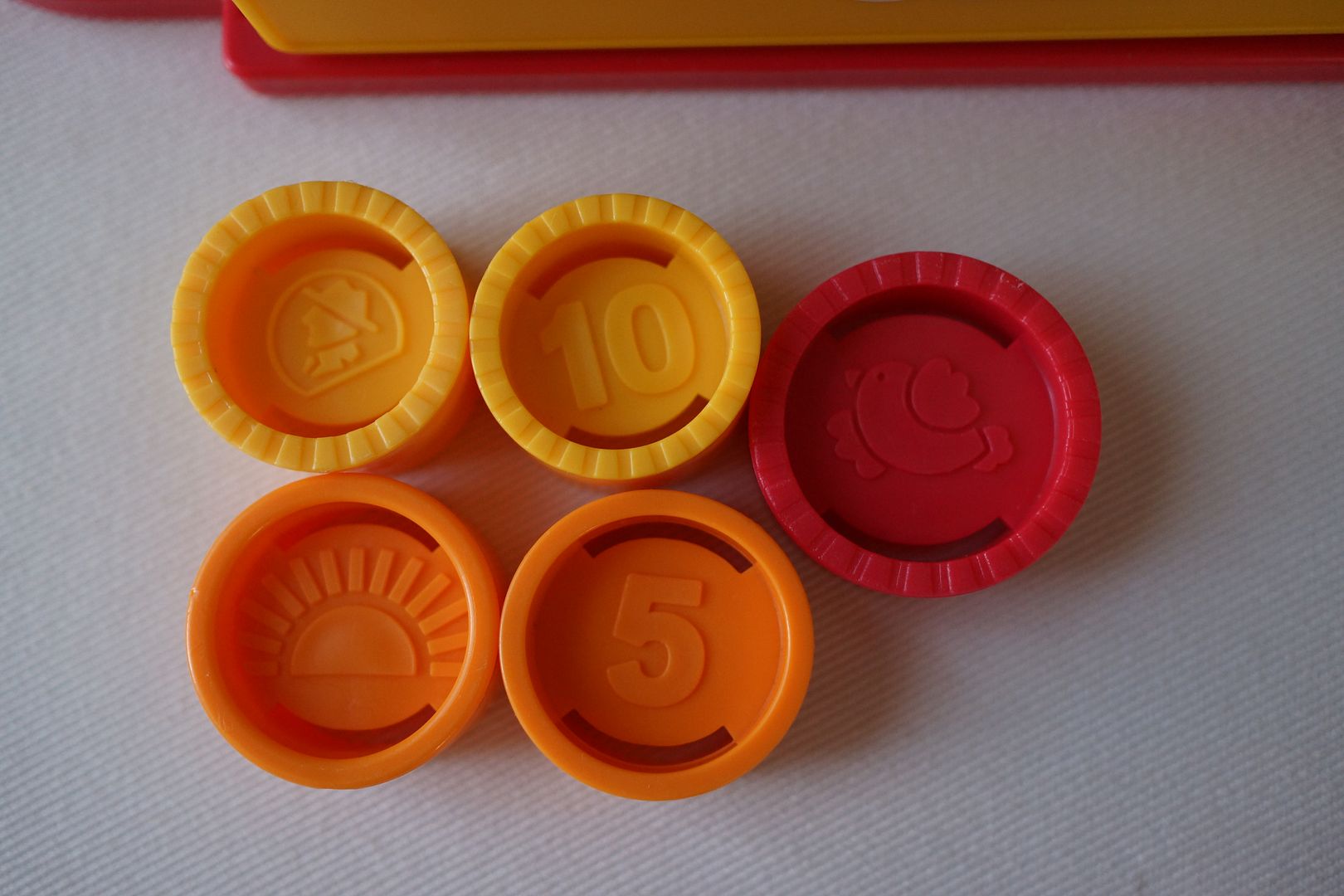 The coins with the set is the other way to tell between the 1990's version and the repro. The 1990s set came with 6 coins; two of each number (5, 10 & 25). They do not have symbols, just the number on one side and the FP logo on the other.
The reproduction coins are not solid, they have cut outs on the top and bottom of each coin. The orange 5 cent coin has a 1/2 sun on the opposite side. The yellow 10 cent coin has a profile of a man wearing a hat. The red 25 cent coin has a bird.
Like prior registers the drawer opens and a bell rings when the yellow side crank is turned. If the orange "change" button has been pressed then the coins will be in the drawer. If the yellow "sale" button has been pressed then the coins will come out the side slide.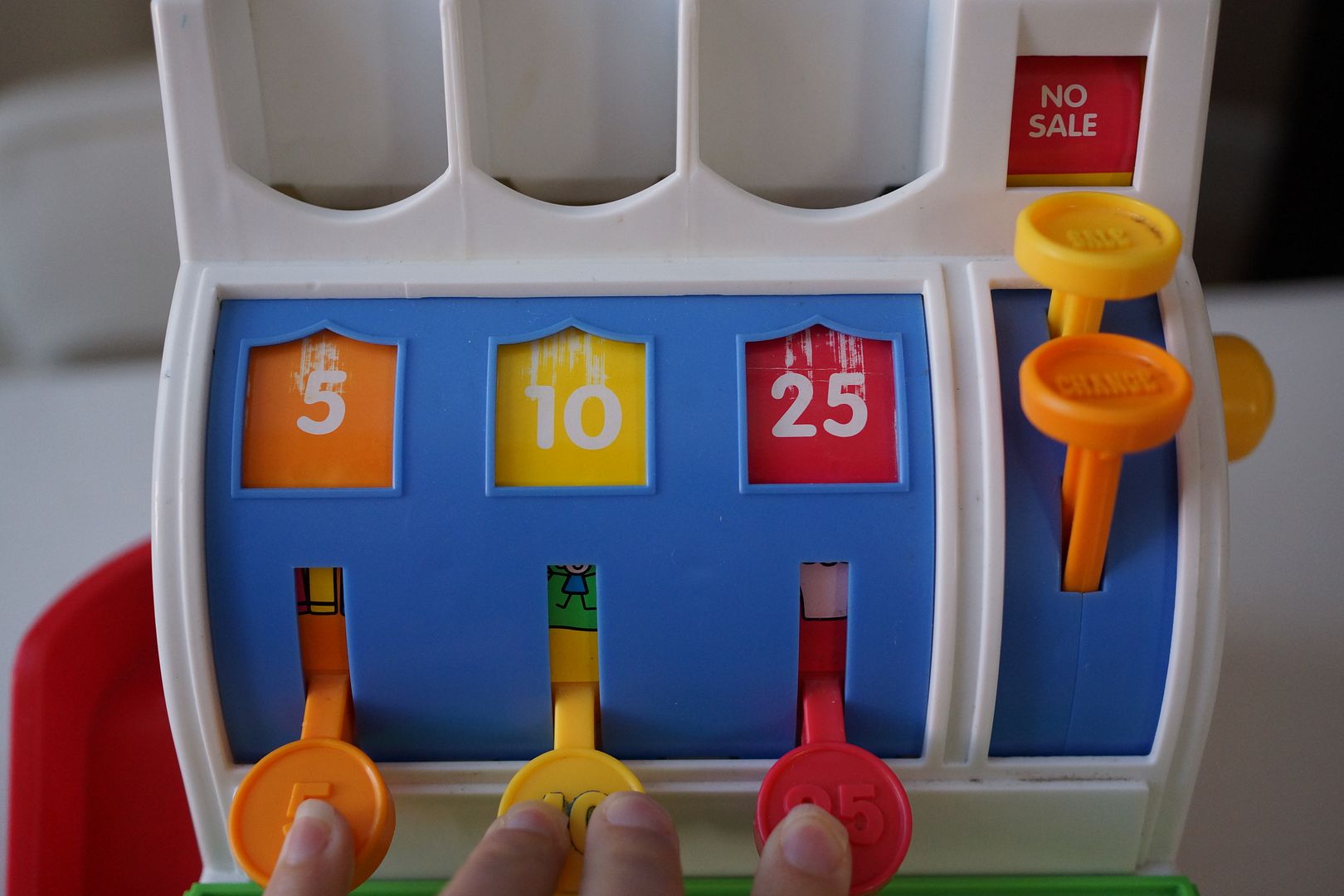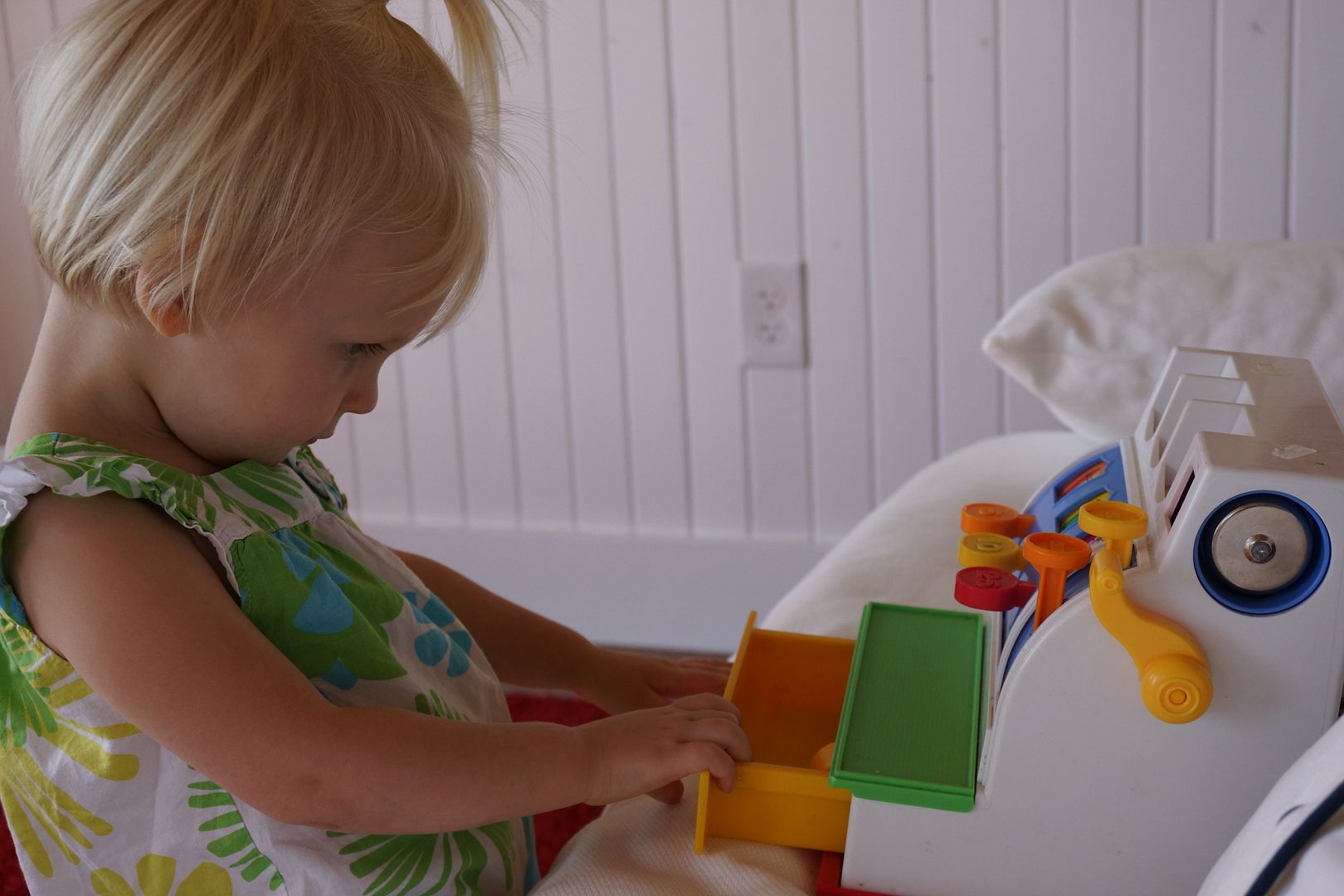 My toddler can't get enough of this set. She love putting the coins in and pressing all the buttons.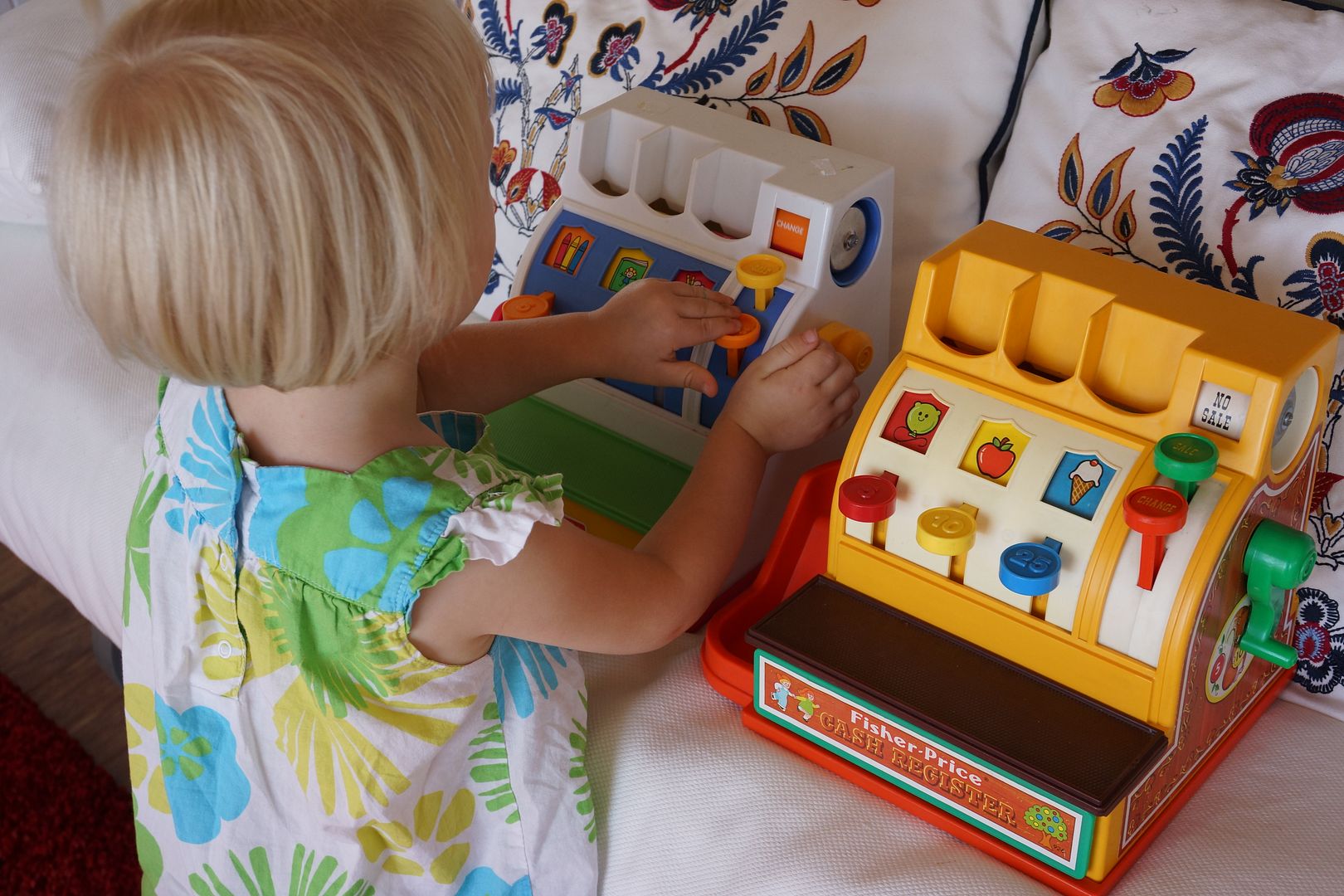 And for fun here is my daughter playing with the newer and older versions of the cash register. She's got a future in finance, I can just tell!
If you're looking for coins for the #926 let me know, I have a few extras to sell right now.