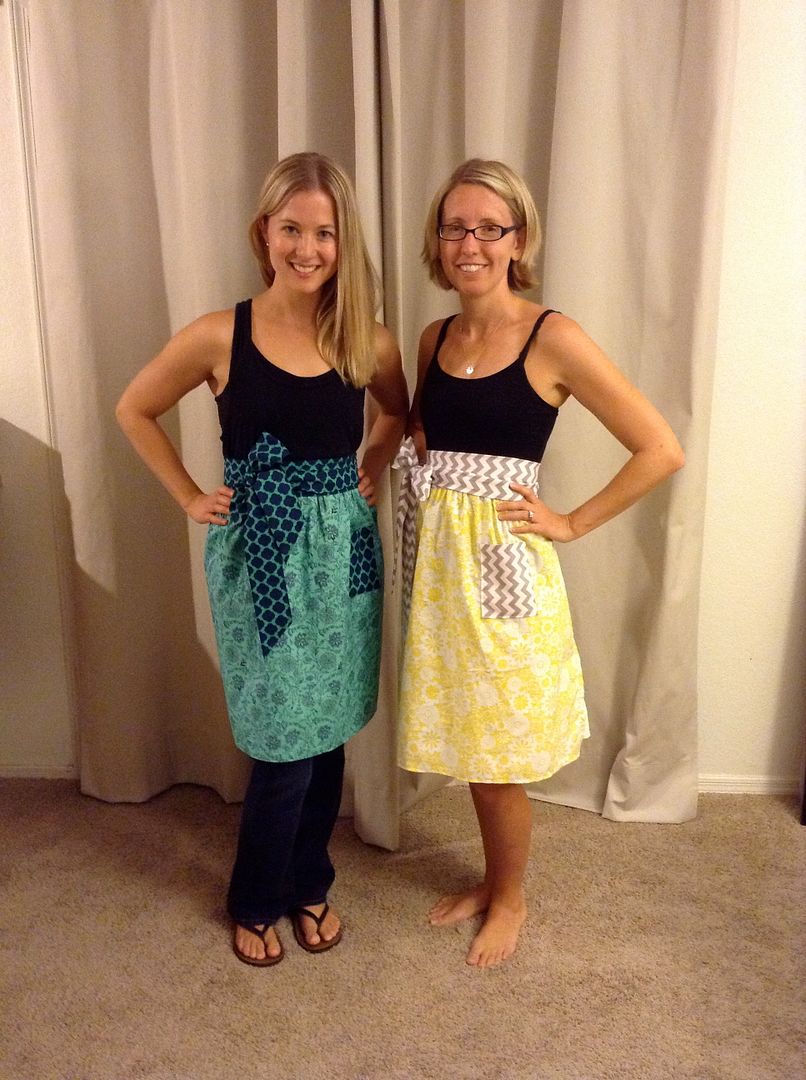 I took another sewing class last week and the project was a high waisted apron. It took 2 different fabrics and turned out great! I have to admit that when I first planned for the apron I thought it would be primarily chevron with a yellow sash, but I forgot to account for the direction of the chevron. Whoops. This way works too. My apron also ended up a bit longer than my friends, most likely because I spend far too much time talking and not enough time paying attention to things like cutting out fabrics. Ha!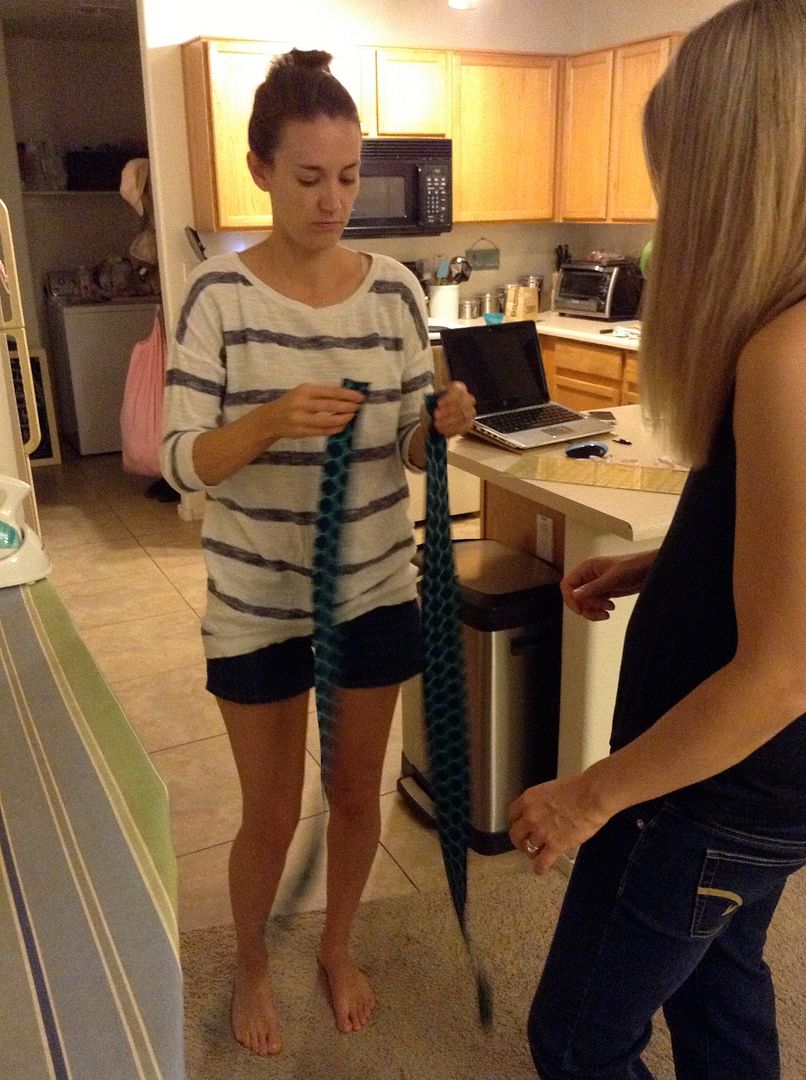 The pattern came from my friend and sewing-guru Amy of This Big Oak Tree. You can get the free tutorial on her blog here. It was pretty simple and the only tricky part (for me) was learning how to gather.
See, sew simple! Can't wait for next month's project.
For more Sew Simple projects with free tutorials check out: