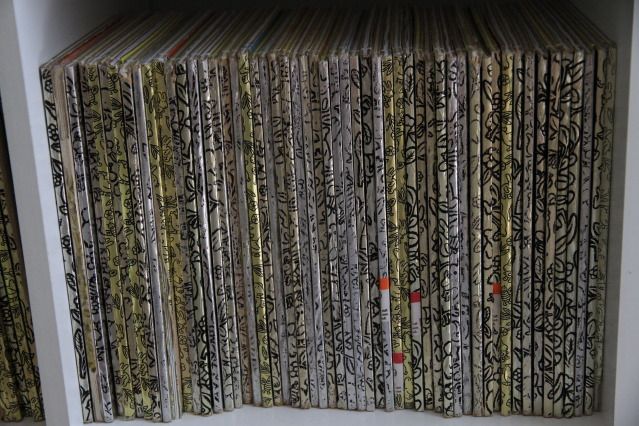 You may have noticed that I have a thing for vintage and collectibles. I have one foot firmly in the modern world, but I keep a few toes back in the past. My family eats off of vintage (and new) fiesta ware and Taylor Smith Boutonniere. I cook and bake using my grandmother's old pyrex bowls. My kids occasionally wear clothes I wore back in the 70's. They play with vintage Fisher Price toys. And you will probably not be surprised to hear that we read them old Golden Books. I have new books too but there is just something about a old Eloise Wilkins illustrated story that makes me smile. The stories seem sweeter, the children less obnoxious, the values more simple. We have over 100 little golden books, many of them old or reproductions of old books.
Some of my favorite books growing up were actually my mother's LGB, or ones my grandmother had at her house. Books like Nurse Nancy, We Like Kindergarten and Little Mommy.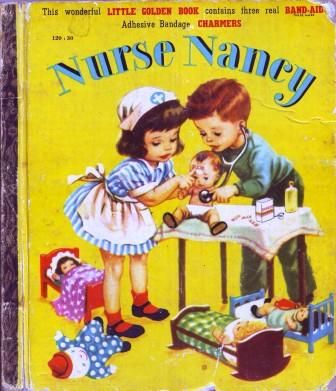 I have all of those for my daughters as well as quite a few more. I find them at Thrift Stores, Etsy and garage sales. My mother is always on the look out as well, in fact we both keep lists of what books I have in our purses so we don't duplicate.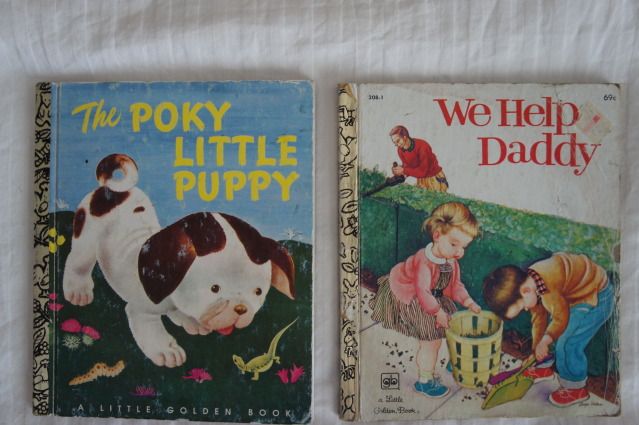 I recently decided that we had too many (including some accidental duplicates) so I listed a few in my Etsy shop. I'm not an expert (yet) on LGB. I have learned that first editions have the letter A on the back page and the letters go from there for subsequent editions (but I'm not sure at what letter it stops). I know that the backs look different on the older ones, but beyond that I'm still learning.
Do you love Golden books too? Which titles are your favorites?