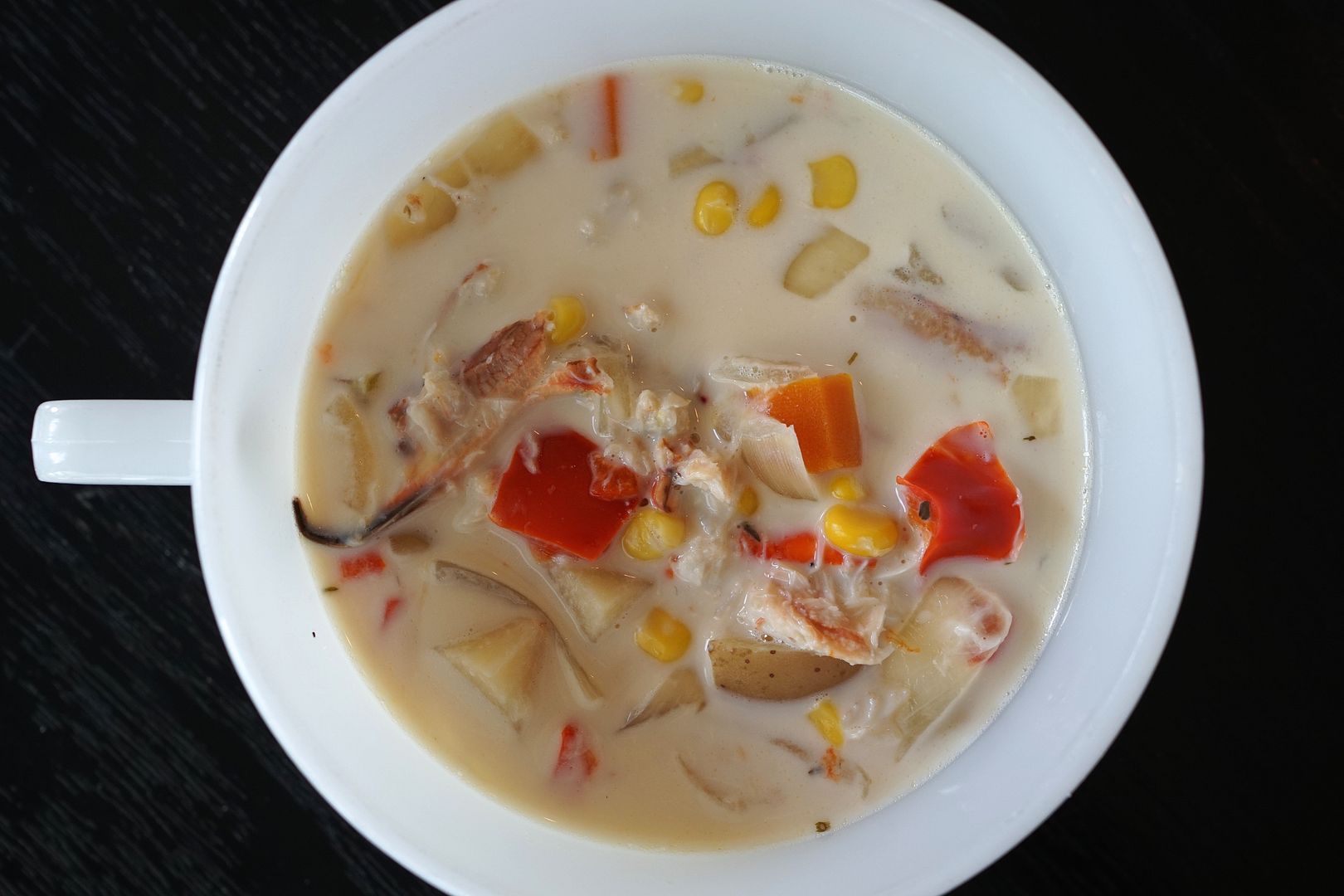 It's heating up here in Phoenix, daily temperatures are now over 100 and up to 118. Sigh. So perhaps a hot soup may not be the first thing you'd think to make for a summertime dinner but if you use a crockpot you avoid cooking over a stove! And hey, with A/C it's a comfortable 75 degrees in here anyway. :) I picked this particular recipe to try last week because my oldest got braces put on and soup with soft veggies was just the thing she needed!
This easy soup is on the thinner/more broth like side (not thick) which is how my family prefers it. If you like your chowder goopy/thick just add some cornstarch (2 Tbsp) towards the end.
Crockpot Crab and Corn Chowder
Ingredients
1 box of chicken broth (4 cups)
1/2 pound red potatoes, diced
3 medium carrots, diced
1 medium-size onion, chopped
2 ribs celery, diced
1/2 teaspoon thyme (or fresh leaves,chopped)
1 bay leaf
1/2 tsp black pepper
1 bag frozen corn (I used a 10 oz size)
1 red bell pepper, seeded and diced
1/2 cup heavy cream
1 cup whole milk
1/2 teaspoon salt
8-10oz (I used 1/2 a 16oz can) of crab meat
Directions
1. Combine chicken broth, potatoes, carrots, onion, celery, corn, red bell pepper, bay leaf and thyme in a large oval slow cooker. Cover and cook on HIGH for 4 hours or LOW for 6 hours.
2. In a bowl (or 2 cup glass measuring cup), stir together heavy cream, milk and salt.
3. Stir milk/cream mixture into slow cooker, replace cover and cook on LOW for 1 hour (or HIGH for 20-30 min)
4. Stir crabmeat into soup about 20 min before serving. Serve warm.
For another seafood chowder check out my Salmon Cod and Corn Chowder recipe.