The weather is really starting to heat up here in Arizona and with temps over 100 degrees it's fun to bring bath toys outside for some cool water fun.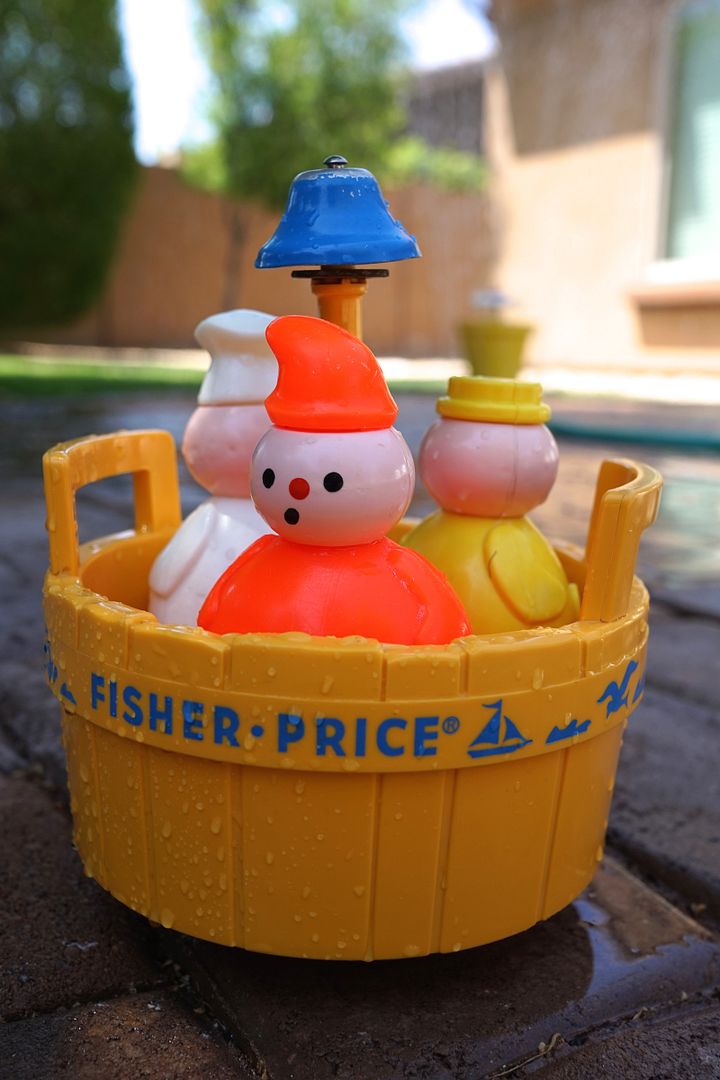 One of my online shopping adventures while recovering last month was this bright and cheery bath toy made between 1970-1985. Although it was designed for kids between 6mo - 3 years my girls enjoy playing with it!
The Three Men in a Tub #142 had a few variations over the 15 years that it was made but there was always a Butcher, a Baker and a Candlestick Maker.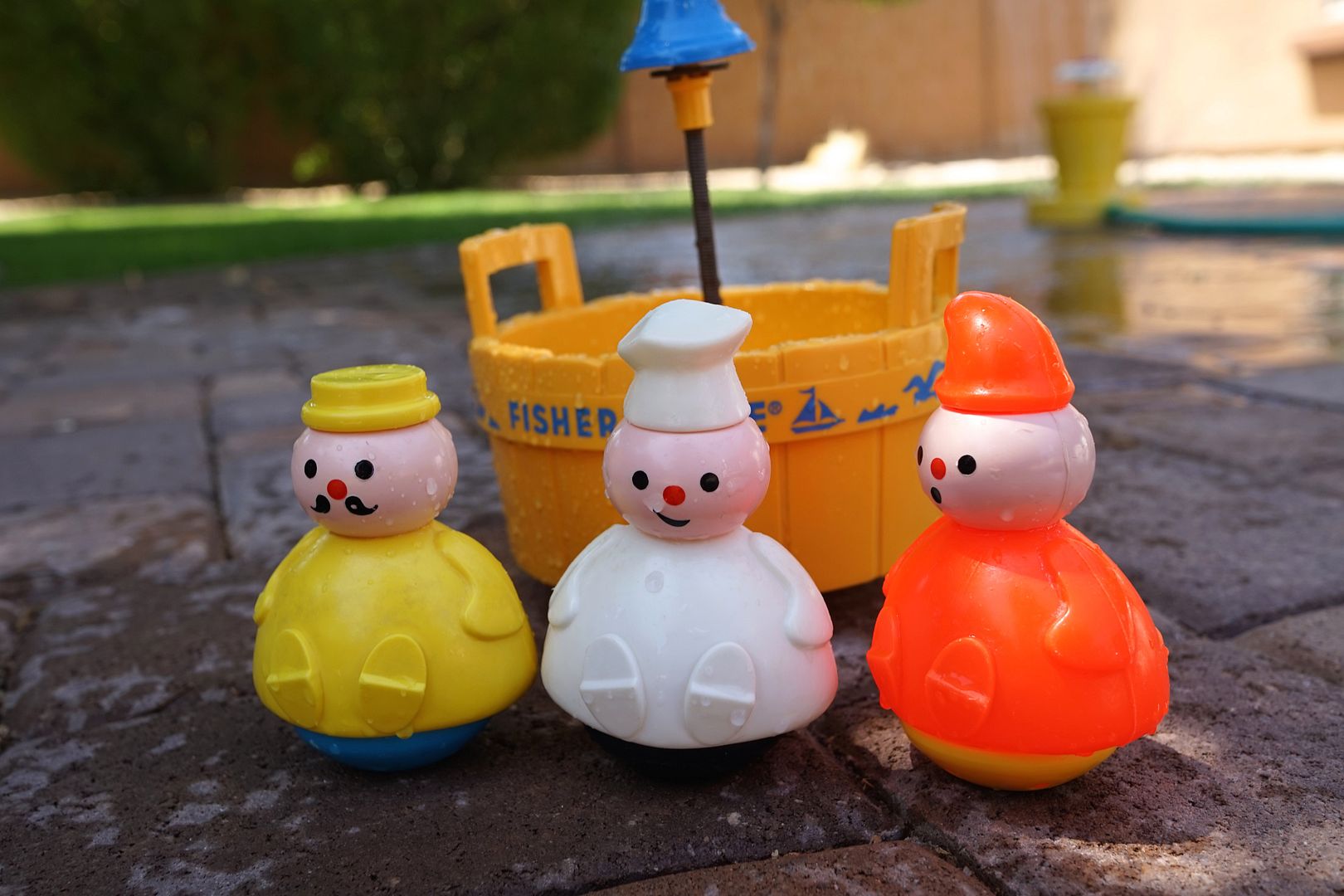 The Butcher, Baker and Candlestick Maker are made of plastic and have weighted bottoms. As a result they weeble and wobble around. They have imprints of shoes in the front and in the very first version these feet are painted black.
Variations to the Baker include a blue bottom (instead of the black as shown). The Candlestick Maker also comes in a blue bottom version.
My bucket is an early version (1970-1973) because it has a blue metal bell that dings when the bucket moves around. Later versions included a yellow vinyl flag (instead of the bell) from 1974-1975 and then no bell/mast/flag at all from 1976-1985. The final version had a bell hidden inside the base instead.
The plastic tub is yellow with printed slats that look like wooden boards. Written around the middle in blue is "3 MEN in a TUB" and "FISHER PRICE". Also pictures of the men's faces, a boat, bird and waves.
The three little men and my own little girl had a great time in the tub! :)
More Fisher Price Bath Toys
Floating Family #411
Splash & Stack Bluebird #167