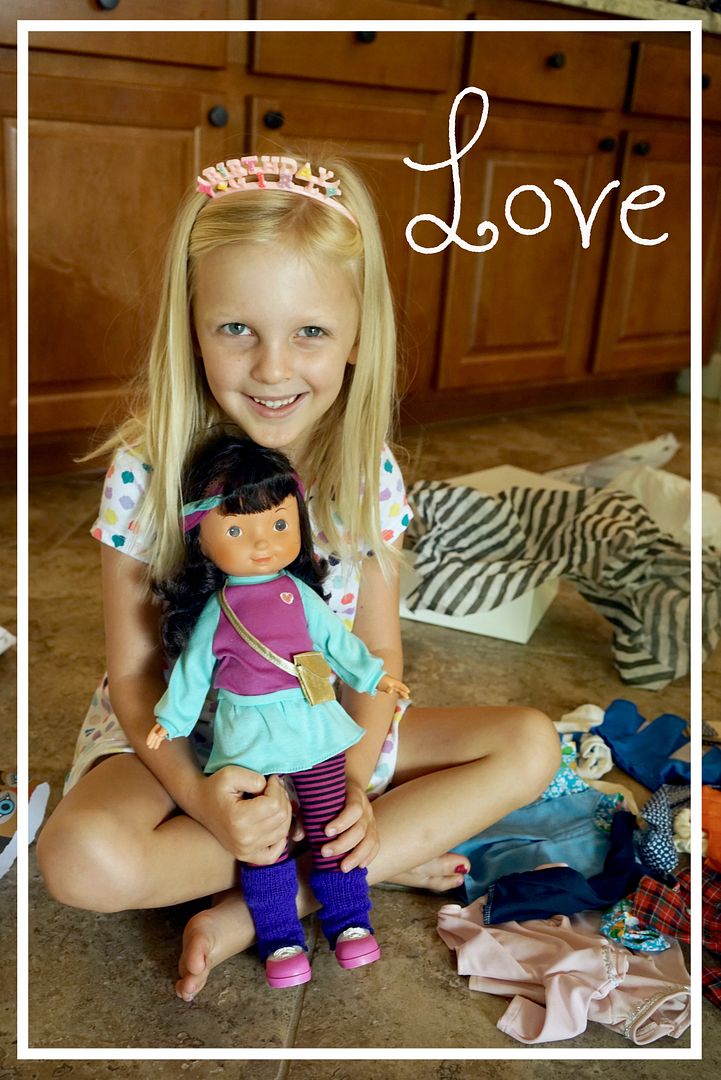 My youngest turned 6 last month (sigh) and desperately wanted another My Friend Doll. She already has 2 and was hopeful to add the last 2 (girls) to her collection. I did some eBay stalking and found the last two (Jenny and Becky) over the summer. I packaged up Jenny for her birthday and stashed Becky away for Christmas.
My daughter had the biggest grin when she opened up her birthday present, which makes it all worth it!! Now about this 30+ year old doll. :)
My Friend Jenny #209
made between 1984-1985. She is decked out in aerobics clothes which followed the fitness craze of the 1980s At least she isn't wearing a high cut leotard! 👀
This version of Jenny is the 4th (and last) one produced. First up was #201 Jenny 1974-76 which was pre-"My Friend". The main difference with that first doll is that she had (thicker) cloth arms/legs while the rest of the Jenny's (including this one) have plastic arms/legs and a cloth torso. #212 My Friend Jenny had a brown dress and a brown straw hat and was made between 1979-1981. Next up was #217 My Friend Jenny from 1982-1983 wearing a yellow dress and a white hat. Finally our version #209, who is quite the departure wearing workout clothing and no hat!
The My Friend Jenny box shows adorable photos of a lovely little girl playing with, washing and caring for her doll. I am not sure if Jenny is meant to look Asian, but she does resemble the little girl! All of the boxes and inserts for the My Friend dolls advertise that the dolls are machine washable and easy care. I still have not braved washing any of our dolls in the machine....that seems risky to me.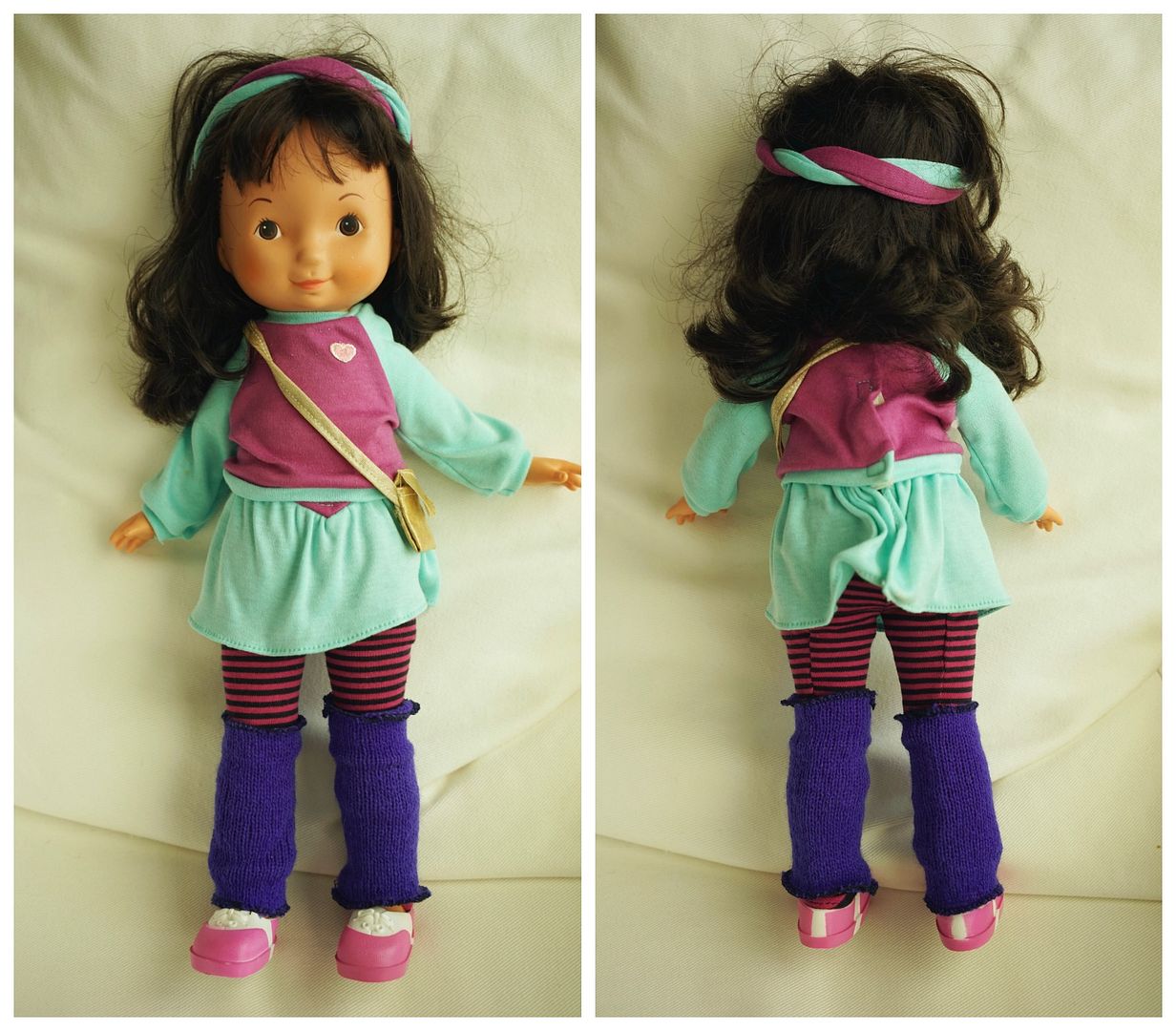 Jenny has a plastic head, arms, legs and feet. Her torso is cloth and like the other dolls has a white flowered material on it. Jenny has brown eyes and long dark brown hair with bangs. Her outfit includes a sweatshirt type top, skirt, tights, leg warmers, headband (removable), purse (removable) and sneakers.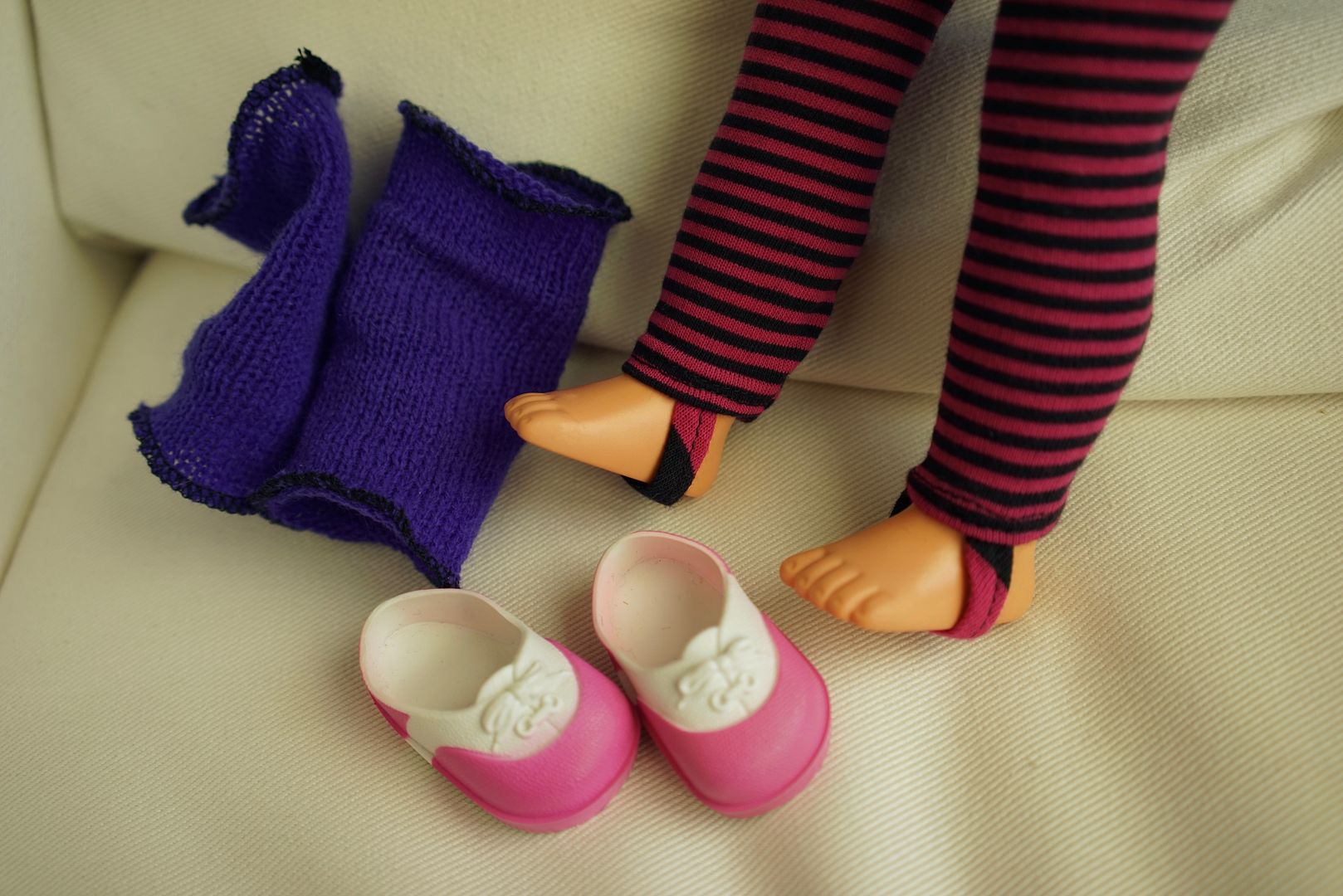 A closer look at her tights shows that they are stirrups! Oh how I remember stirrups from the 80s. Good times. The leg warmers (purple) are removable and knit. The pink and white tennis shoes have molded laces and are marked R or L. There was also an all pink tennis shoe version. All of these pieces were exclusives to this set.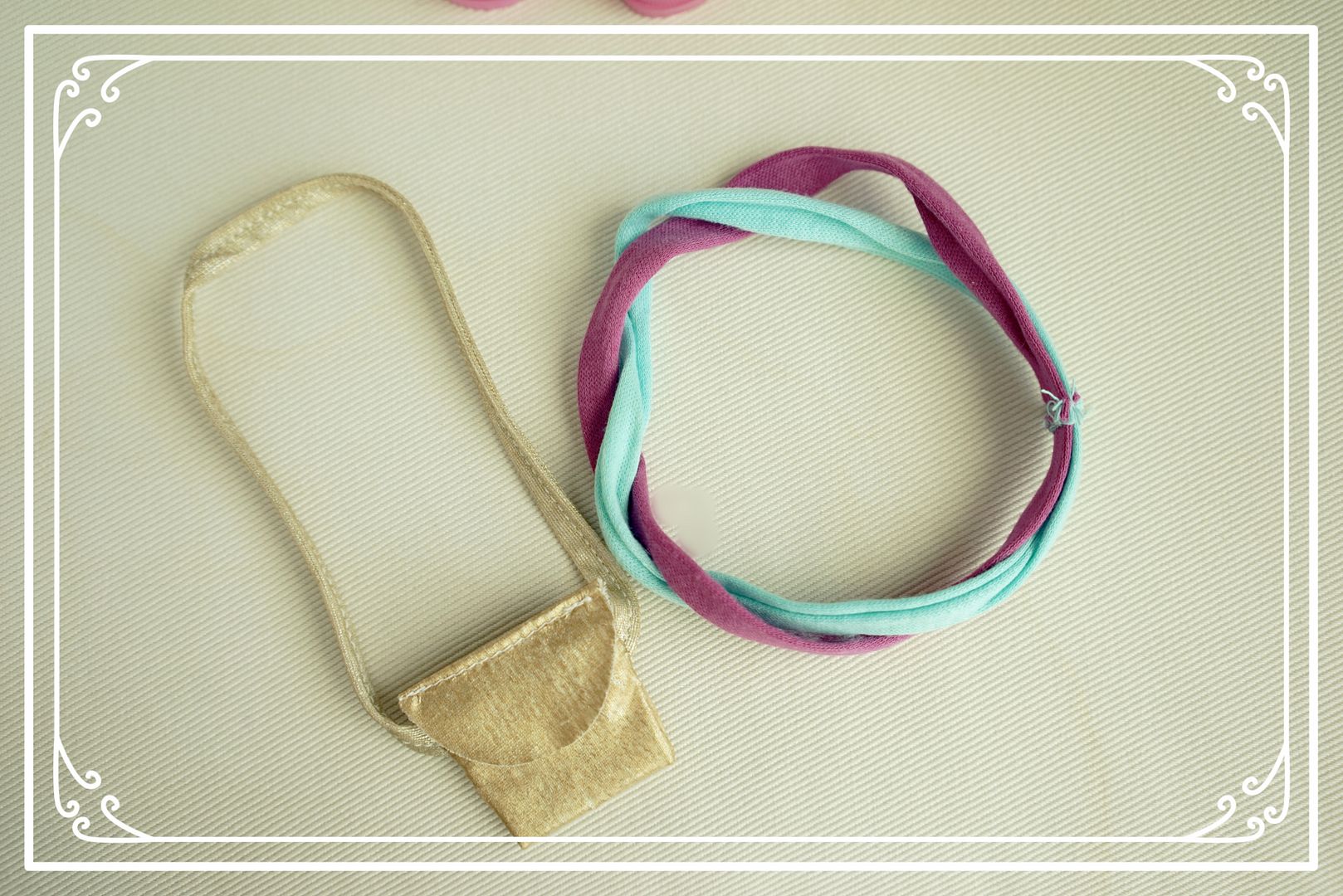 The cross body purse opens and you could place something tiny inside (like a dime). My version is gold purse/gold strap but they also had a gold purse/silver strap, silver purse/silver strap and a silver purse/silver strap versions. The headband is teal and purple fabric woven together.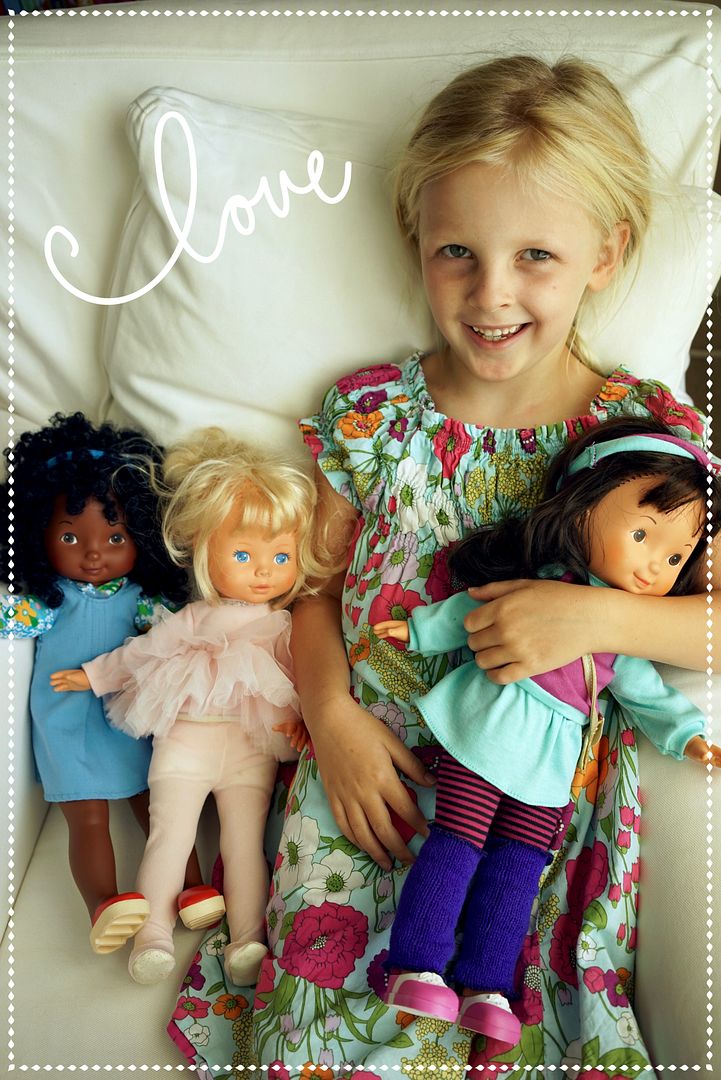 Let's just say these sweet My Friend Dolls are well loved by my little girl. I adore that she (on her own!) is so interested in these vintage dolls. I had at least one doll as a child and it brings me joy to see her love them too.
For more information on her Fisher Price Dolls