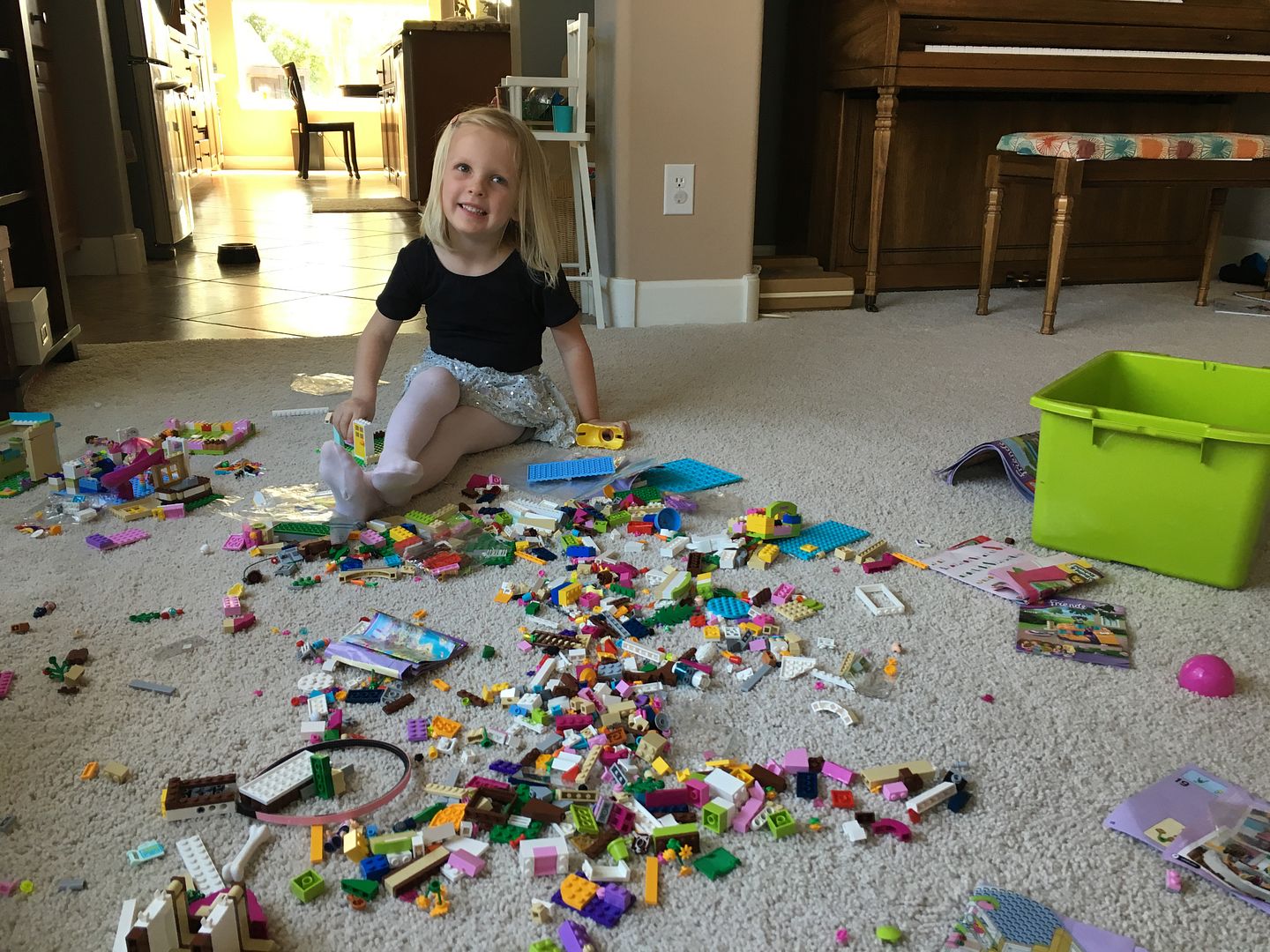 I'm still spending a lot of time on the couch due to low energy and pain. My sweet little one spends the afternoons playing around, on or next to me.
Today this was my view from the couch. Let's just say she's been busy.
Along with the houses, parks and other random structures she made me this sweet little flower. By the way, she sings little made up songs while she creates. Life is not boring around here!
And looking at all those tiny tiny little pieces it goes without saying that this is definitely a walk with caution zone!