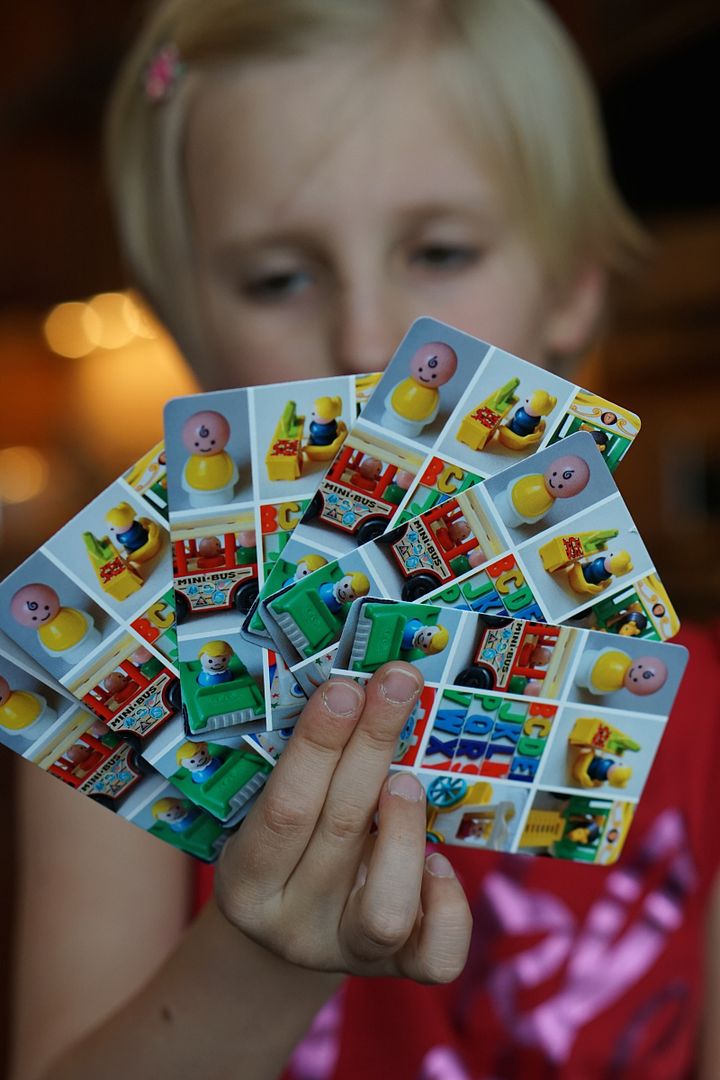 How cute are these playing cards with vintage Fisher Price toys on them? They just arrived last week and I am thrilled with them.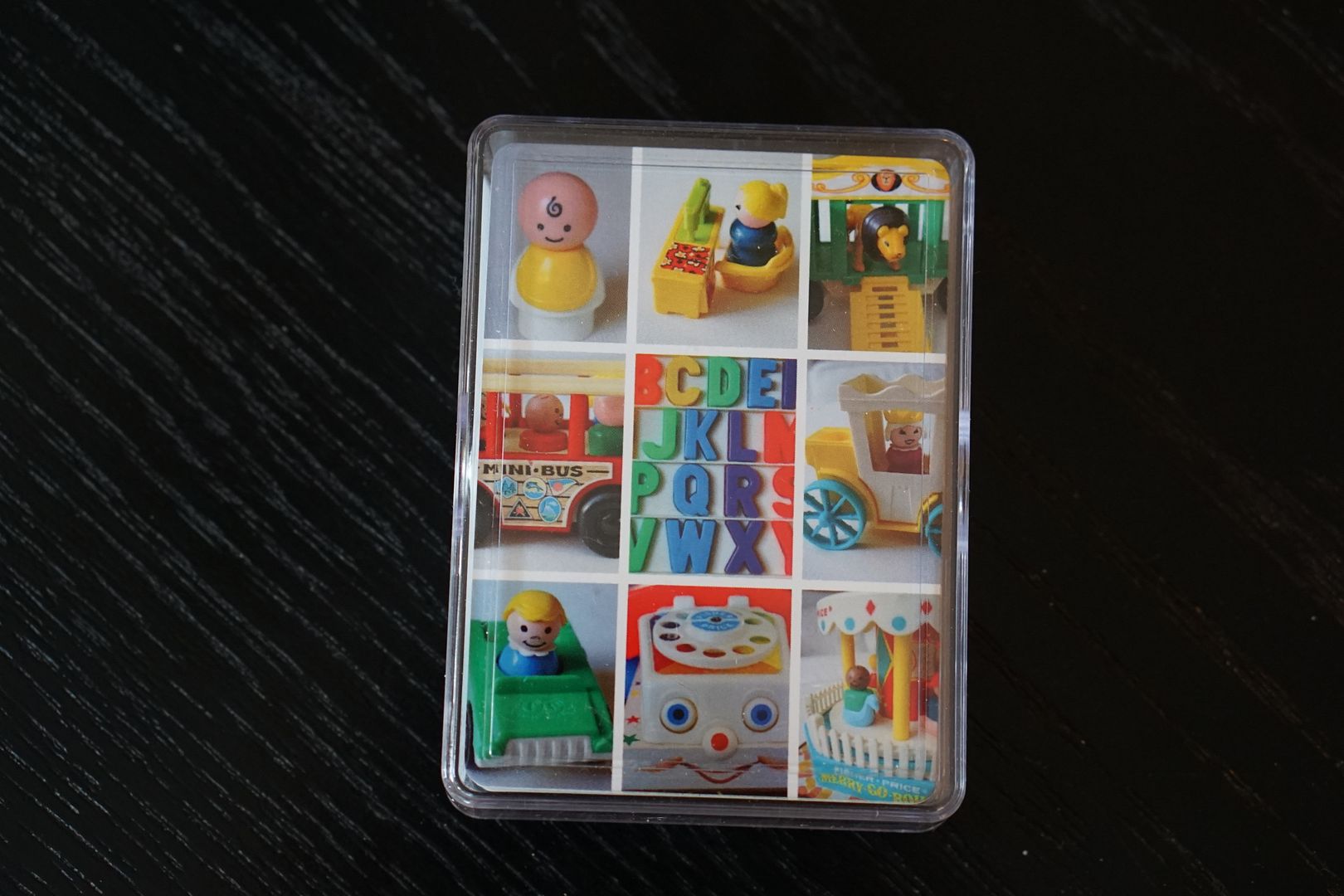 The playing cards are from Shutterfly and normally they cost $19.99 plus shipping but I was able to get them for "free" recently and only had to pay $8.25 (for shipping and tax). Still a little steep but worth it I think. :)
They're a nice high quality card and they come in a plastic case. And honestly I think they make playing cards much more fun!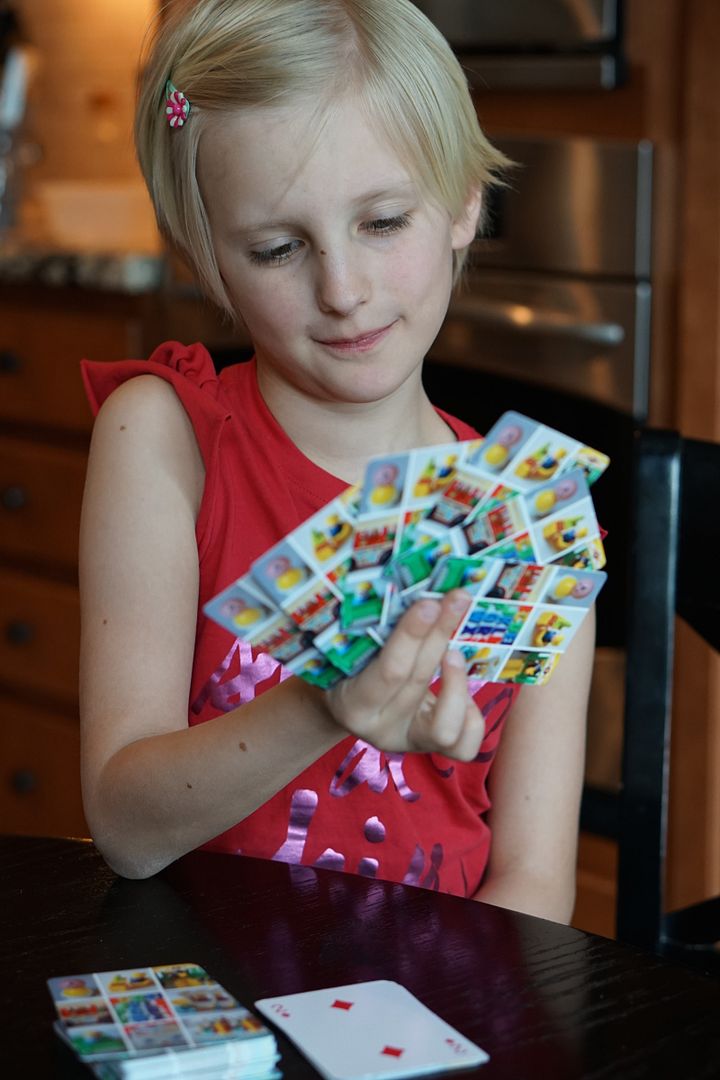 My oldest thought so too! Now I need to teach her some more card games.
Other goodies I've made myself: