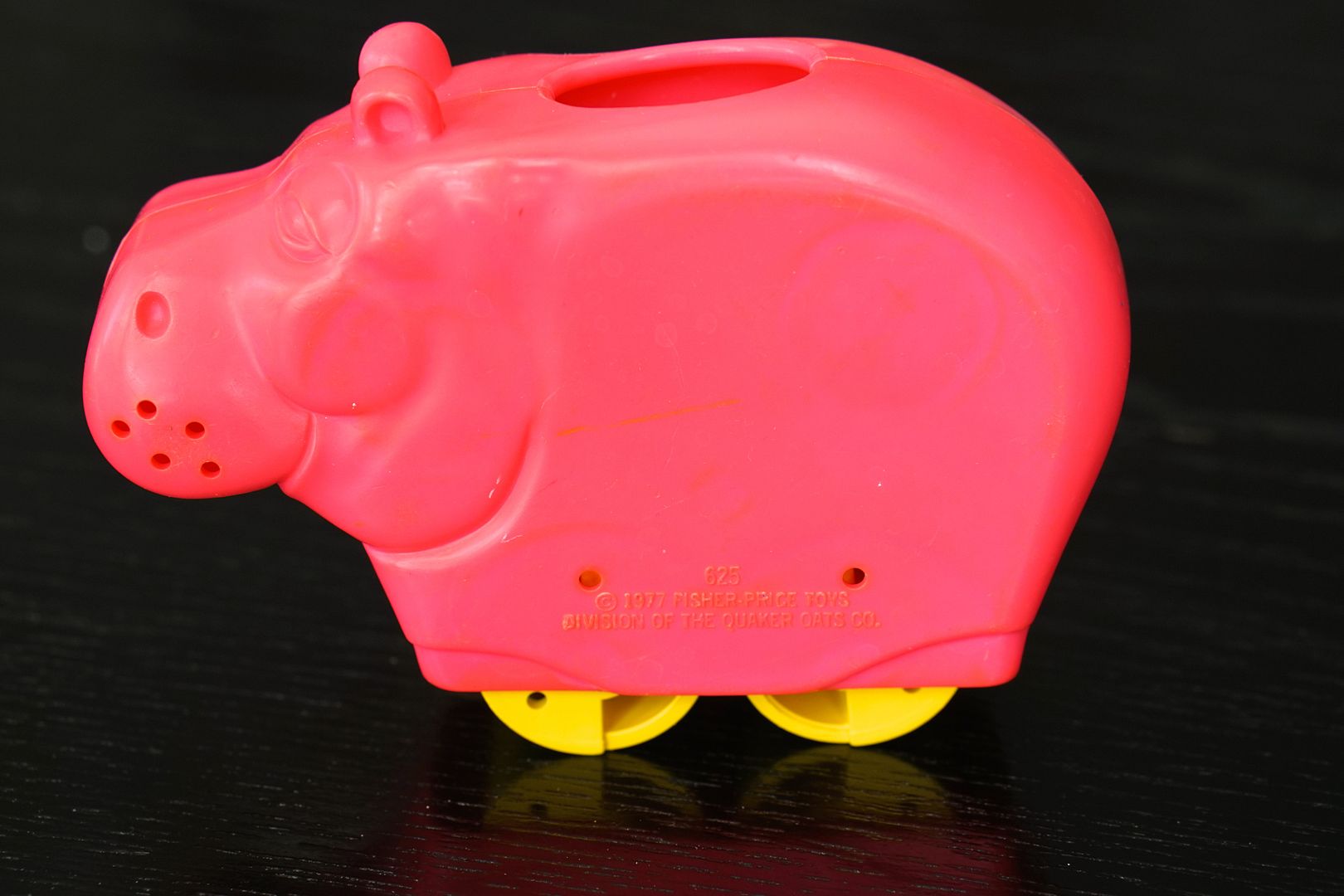 Bath time is one of my girl's favorite places to play, so we've accumulated quite a collection of vintage FP bath and tub toys. So when I heard about the Henry Hippo #625 I had to get one! This bright and adorable little hippo is a cute addition to their tub-time. The Henry Hippo was made between 1978-1981 and is one of a few different tub/pool animal toys made during that time. Other animals (that we don't have yet) include the #621 Sunny Sunfish, #622 Cecil Sea Horse, #623 Sandy Starfish, #624 Sam the Clam and #620 Gus the Walrus. Oh so many more to look for!
Henry the Hippo is made of hard plastic and has a pink body and yellow feet/wheels. His face is molded into the plastic and if you look close the back view has a little tail. He has a hole on the top for water or small objects to fit into.
Later a version of Henry the Hippo was advertised as a pencil holder for a desktop. I tried putting pencils in our hippo and a few did fit in there just fine. An interesting twist!
His face includes holes for the water to come out, at which time the water looks like whiskers. How cute is that?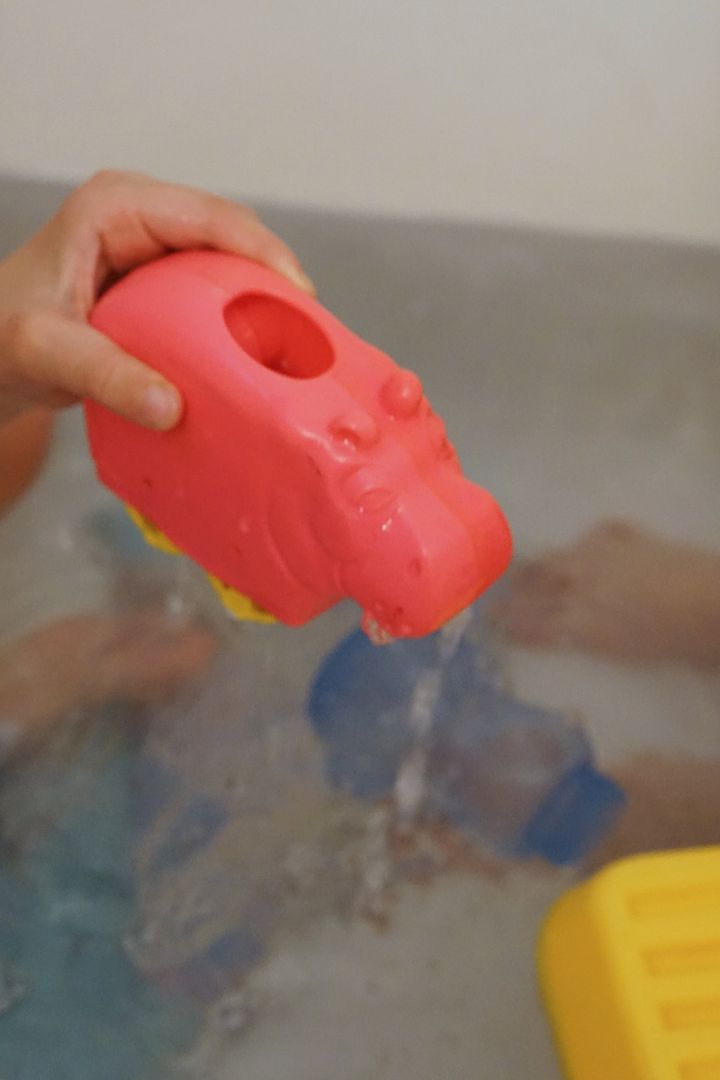 It was a challenge to photograph the "whiskers" so you'll just have to take my word for it, or perhaps get your own Hippo and try it for yourself. :)
Henry has yellow plastic wheels on the bottom and he's balanced well so when in the water he stays upright just like a real hippo.
For other bath and pool toys check out: