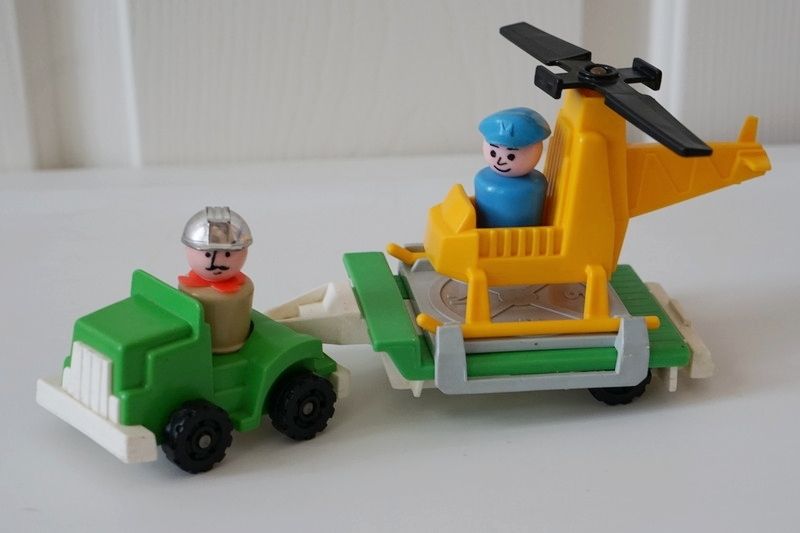 Today I have the #344 Copter Rig, one of the three Little Truck Rig sets to show you. The other two are the #347 Indy Racer and the #345 Boat Rig. The #344 Copter Rig was made between 1981-1984 so although I did not have this set as a child I could have!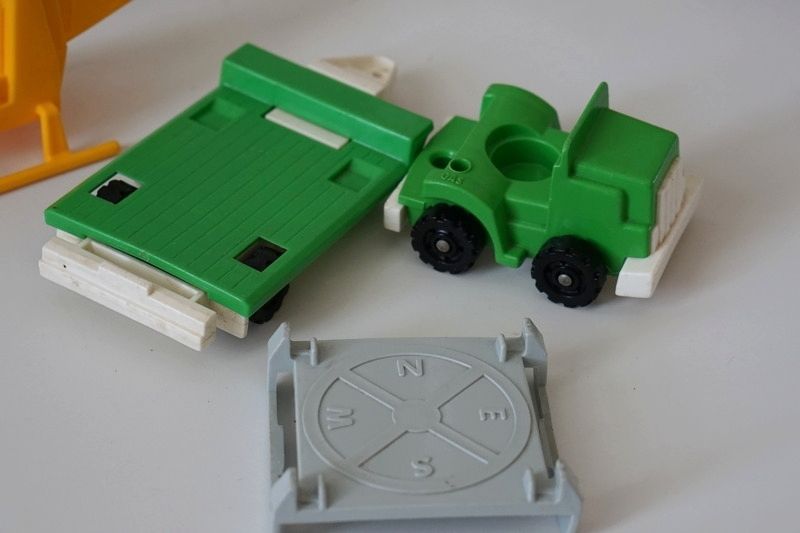 The Copter Rig came with a total of six pieces, three being truck pieces. They included a green truck and trailer that connect with a hitch, and a grey snap on helicopter landing pad. These pieces were all exclusively made for the Copter Rig set.
The grey helicopter landing pad is arguably the most difficult piece of this set to find. I have come across quite a few green trailers and trucks but I had to hunt for the landing pad.
The pad snaps onto the top of the green trailer and creates a space for the helicopter to fit into securely.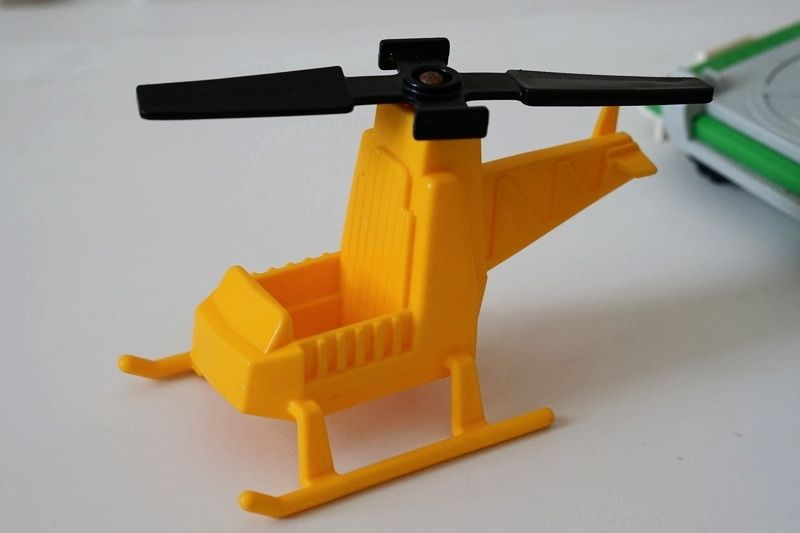 The yellow helicopter was another set exclusive. It has a black propeller that spins around and space for a little person to ride. The fins on the back of the copter are fixed and often broken off as a result of years of play.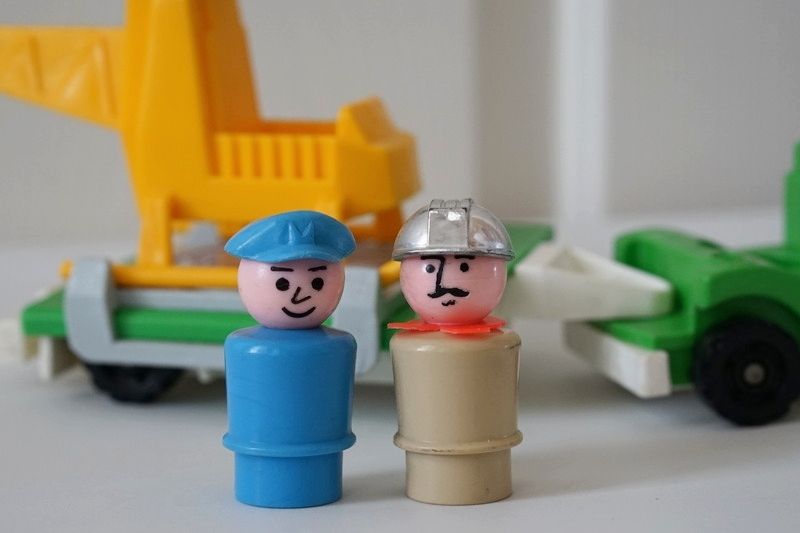 The Copter Rig came with two little people figures, only one was exclusive to the set. The tall blue pilot is also found in #2500 Main Street and #2502 Airport. He usually has a painted chin under his mouth, mine is most likely a variation (or maybe a whoops?).
The tan construction work (or heavy machine driver/mechanic) was only found with this set. He has a tan body, orange scarf (not triangle shaped) and a shiny silver hard hat. My man has a mustache but there was another variation without.
To see the other Little People Truck Rigs check out: