These two are just the sweetest little buddies to me. Bella age 3.5 and Dante age 11.5 are constantly by my side when I'm home. Especially Dante (the b&w one) who follows my voice to find me (he's blind) and sticks close.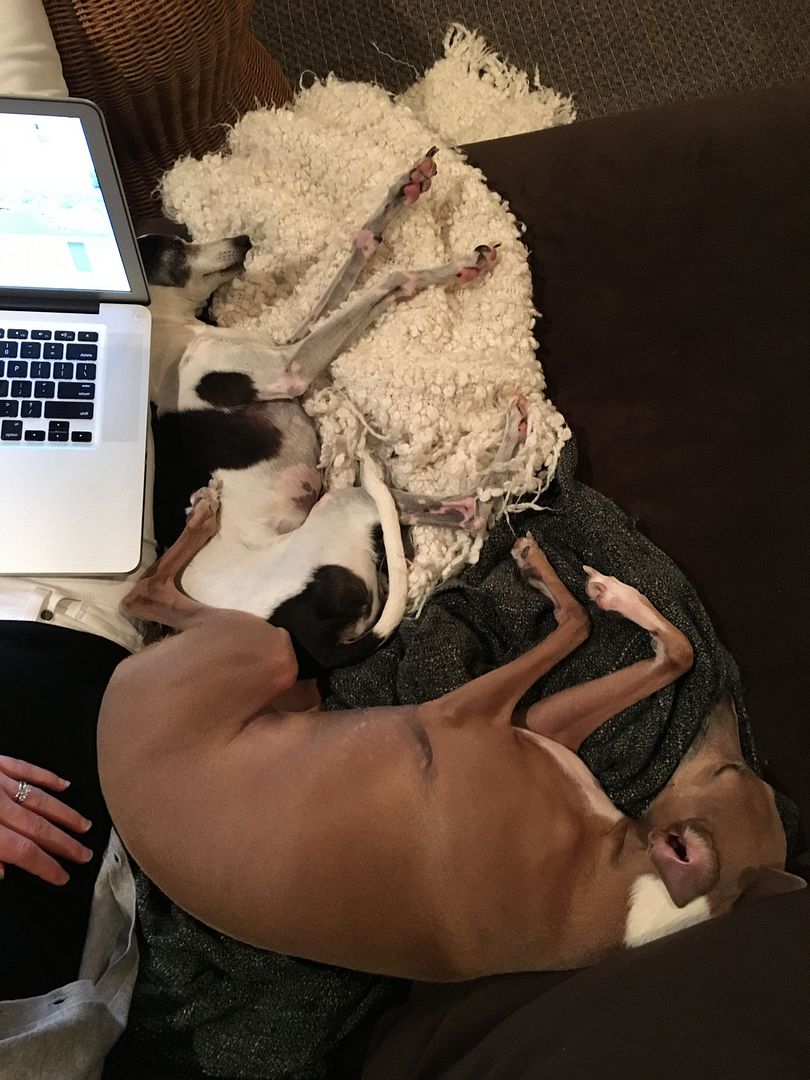 I am currently dealing with a chronic illness that leaves me tired and in pain most days. So I spend my afternoons and evenings on the couch, with these two to keep my company.
I am so thankful for our fur-babies, they are the best!
Other Italian Greyhound Posts: